Machine investments for contract manufacturing of plastics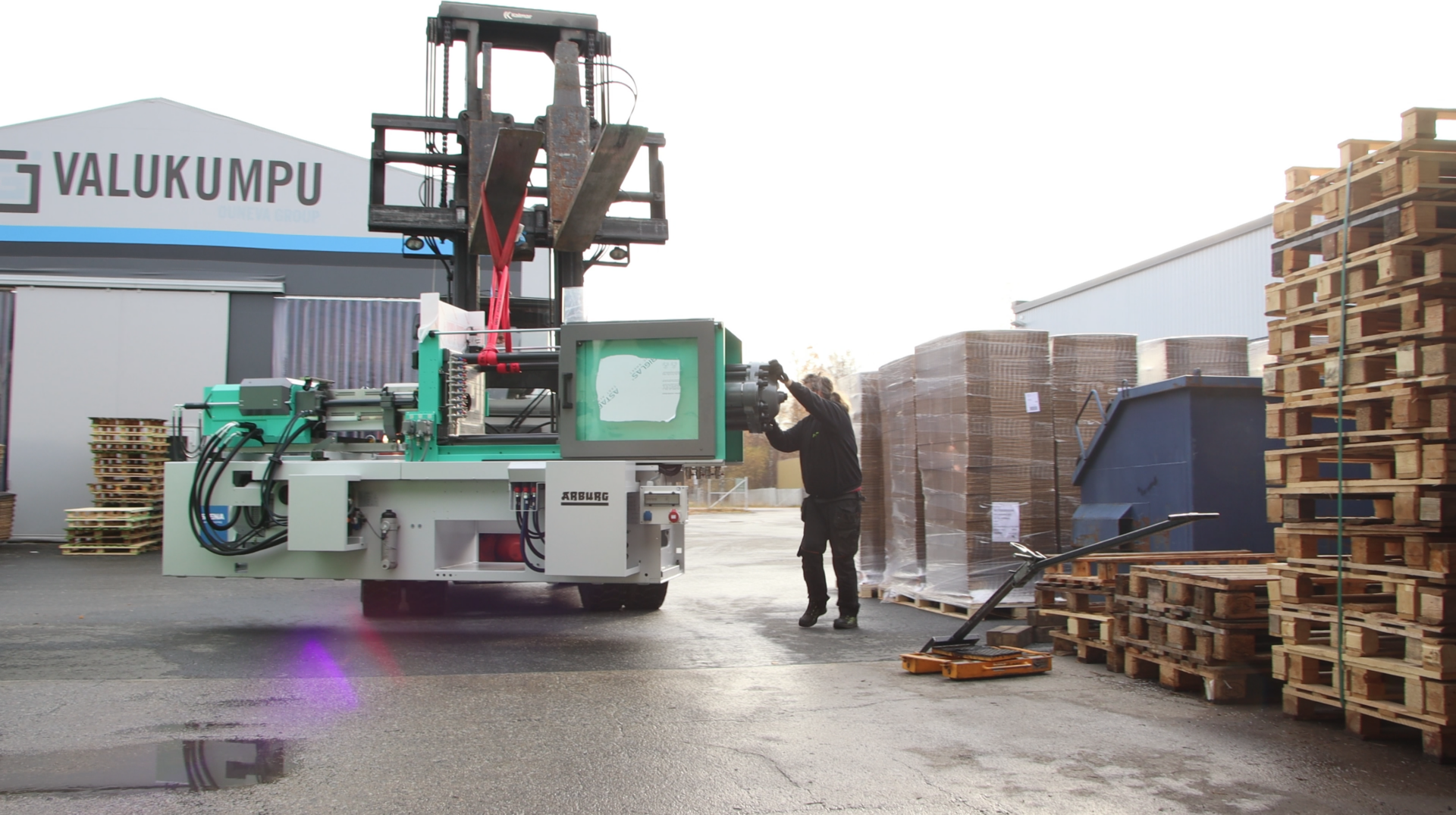 To support growth in the contract manufacturing of plastics, Valukumpu Oy invests in 30 new injection moulding machines during 2021-2023. These investments are massive, and automation solutions will be even more highlighted along the new machines. By increasing our level of automation, we support our competitiveness and improve our occupational well-being. In the video below, you can take a look how the machines are transferred from massive pallets into our production.
Get your production rolling on the new machines? Get in touch with us!