Milla – a journey to the purchasing team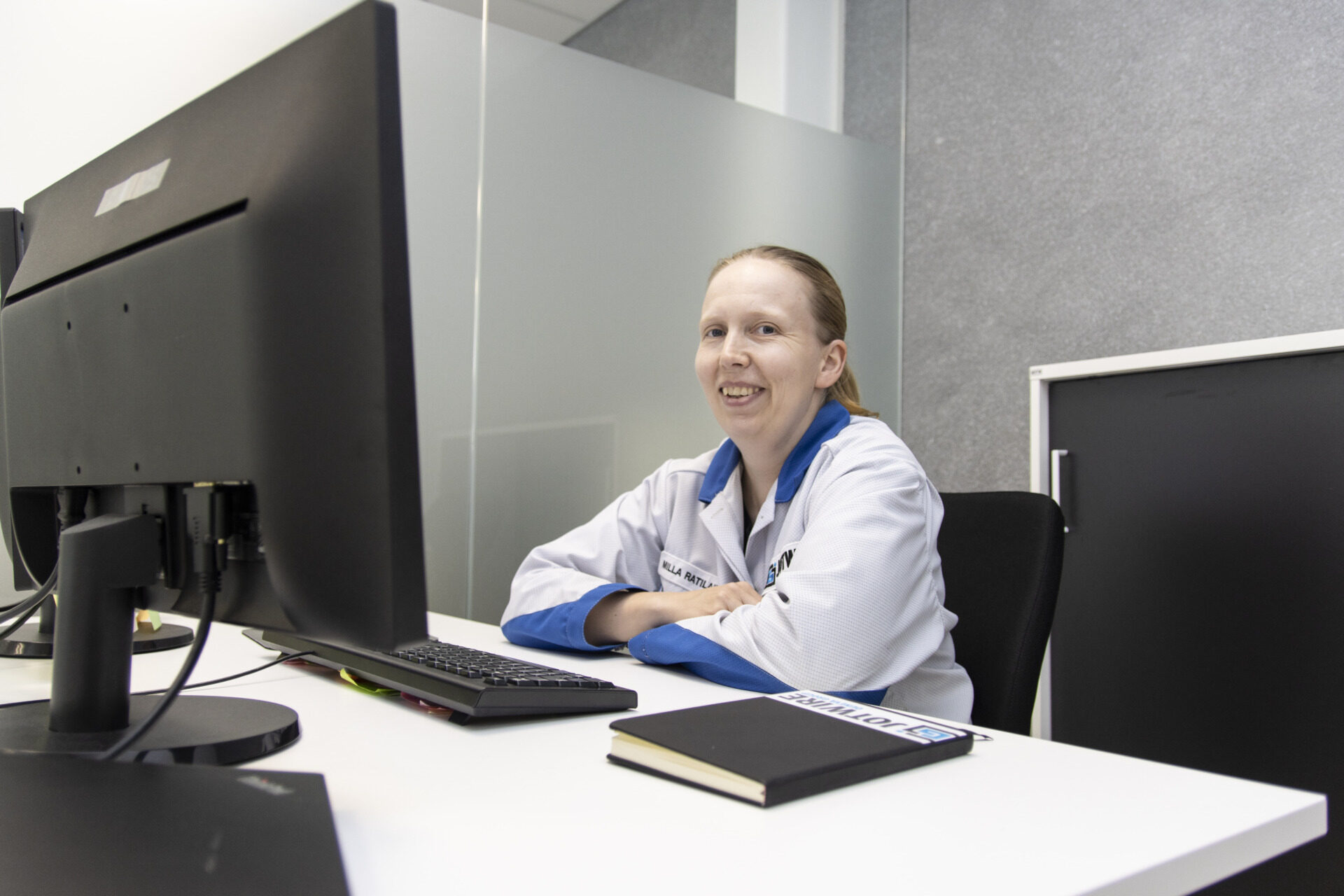 What kind of skills does a good purchaser have? Milla, who has been a purchaser at Jotwire for more than 7 years, talked with us about her point of view. Milla started at Jotwire as a purchase assistant, from where she moved quite quickly to the role of a purchaser. The quick change in roles demanded adaptability, and Milla sees that this skill is exercised daily still! You learn new things every day, and no day is the same as the previous one.
Milla states that being able to control and actualise big entireties is integral in the work of a purchaser. You have to be aware of how all of the parts of the company are linked with purchasing, and vice versa. When building long relationships with suppliers, having good language skills are key as well. Often you see Milla smiling on the phone, chatting away with suppliers! What motivates Milla in her work is when the material flows are functioning so well, that the production can roll without any interruptions. So the purchasers have quite a lot of responsibility, but the work is very rewarding and important on a company level!
If you're interested in the job possibilities we offer, you will find our open positions and information on how to leave an open application here!