Ouneva Group 50th anniversary: From a manufacturer of electrical connectors to an international group of companies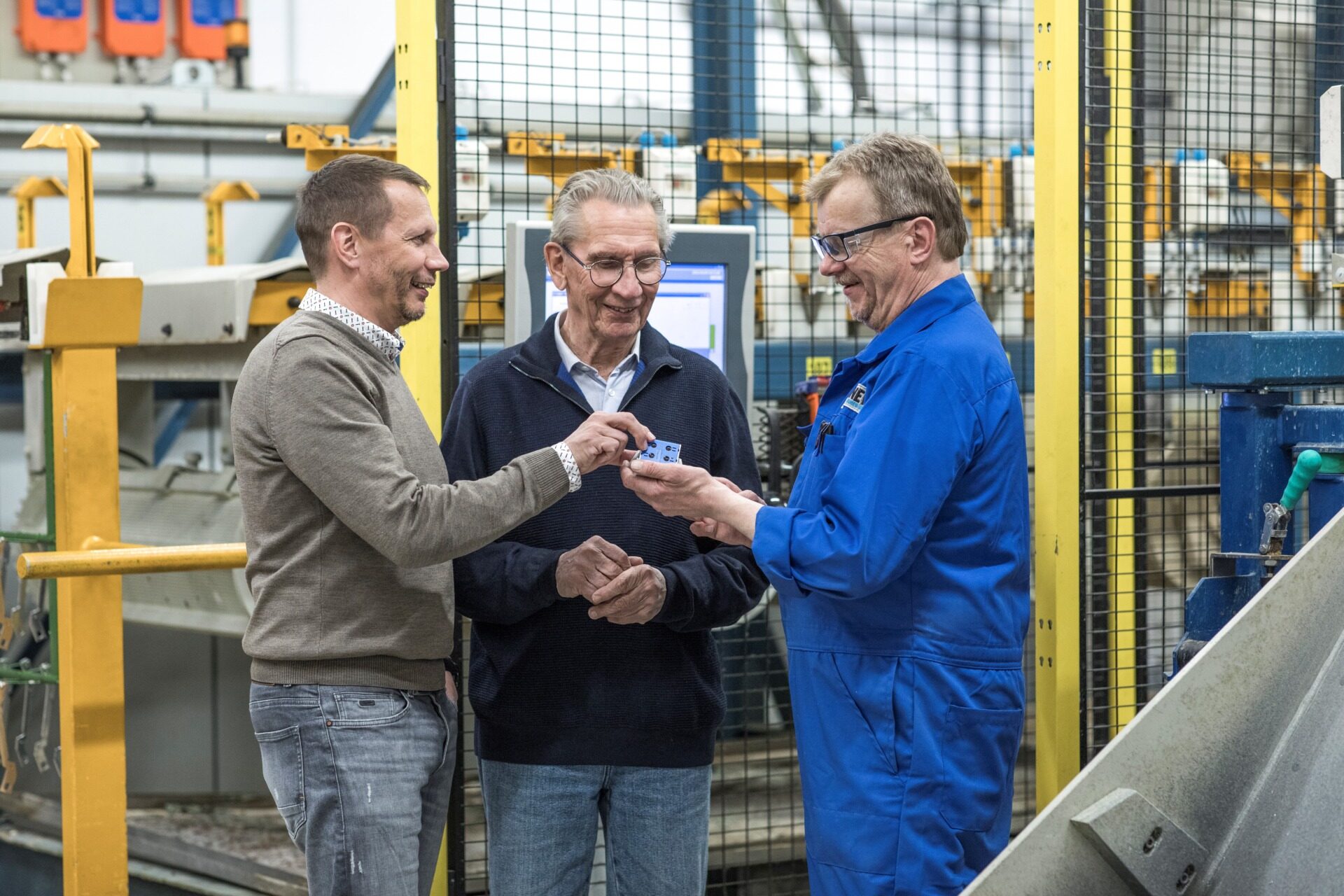 This year, Ouneva Group celebrates the success story that has its roots in Tuupovaara, North Karelia. During five decades, the family company has grown into a globally operating group of eight companies in Finland and Estonia.
The business idea of Heikki Nevalainen, the founder of Ouneva Oy, was based on the manufacture of copper electrical connectors for the needs of the growing electrical industry.
The company operated from an old dairy barn during the first years, and moved to Tuupovaara in the beginning of the 80's. Today, Ouneva Group is a contract manufacturer and R&D partner for many industries. The technology selection includes manufacturing in metal, plastics, electronics, and plating.
– A strong attitude, broad technologies and long-lasting customer relationships have steadily taken the business family forwards, says the president of Ouneva Group, Mikko Nevalainen.
The growth story of the group began by founding Jotwire, specializing in contract manufacturing of electronics and electrical systems, in the end of the 80's. Alsiva, that specializes in aluminium and zinc die-casting, was acquired a few years after. In the beginning of the 2000's, the group expanded their operations to Estonia, when Eswire was founded. In the last years, the growth has continued due to five new acquisitions. The turnover of the group is 115 million euros, and it employs 700 people in Finland and Estonia.
– These significant objectives regarding growth and quality have been reached because of our state-of-the-art technologies and our committed and professional staff, says Mikko Nevalainen.
Ouneva Group has had a significant effect on employment in North Karelia since the early years. Five of the companies in the group are located in the province, employing 560 professionals and in addition, offering internships and summer jobs for students. The total amount of staff is almost fivefold compared to the numbers from the beginning of the 2000's.
– Competent and intelligent staff has always been a crucial resource for us. That is the capital, that we want to hold on to, Heikki and Mikko Nevalainen describe the values of Ouneva Group.
The current president of the group, Mikko Nevalainen, has worked in the family business since he was a child.
-The biggest lesson from these years is that nothing comes ready for you. You must work for everything and be active and goal-oriented, he says.
The founding date of the company is 9.6.1972, which means the main events of the anniversary year were spent together in the beginning of June. In addition to the event directed at our customers and partners, we celebrated our common success story with our staff as well. We thank everyone who celebrated with us!
You can watch our anniversary video here!