Automation at Ouneva Group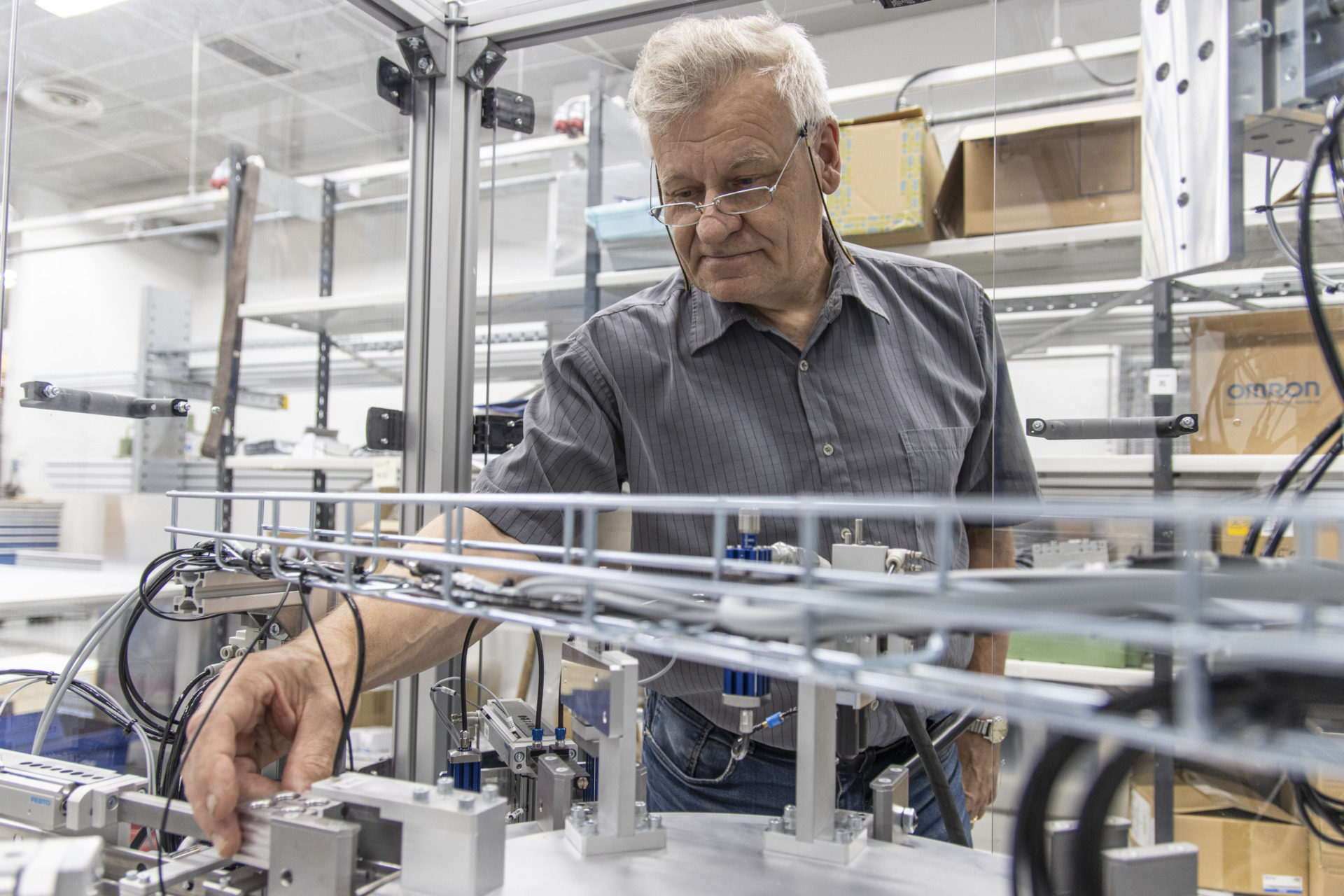 Our in-house automation team here at Ouneva Group had a nice discussion with us about how automation matters both internally as well as in the customers' point of view. Our team designs and implements group-wide projects, that improve our cost-efficiency and occupational well-being.
Background of the team
The members of the team have diverse expertise in different areas in automation technology. The experience of some team members dates back to decades. Petri Majoinen, who acts as the team leader and project manager for the automation team, has worked with automation for his whole career. A lot of weight has been put on electrical designing, as well as many other designer and mechanic roles. Well-designed is half done. A well-installed and programmed entirety finishes the solutions.
What kind of roles create the team?
Petri acts as the team leader. With him, there are multiple designers who specialize in electrical and mechanical designing. A few people are highly skilled in programming, and mechanic installations are carried out by a few more people. The mechanics have a good grip on both tools and projects. Petri praises the team spirit continuously. The work is done together, towards the same goal. And even though the team members are very experienced, the desire to learn new things shines through during our conversation. Technology advances, we come along!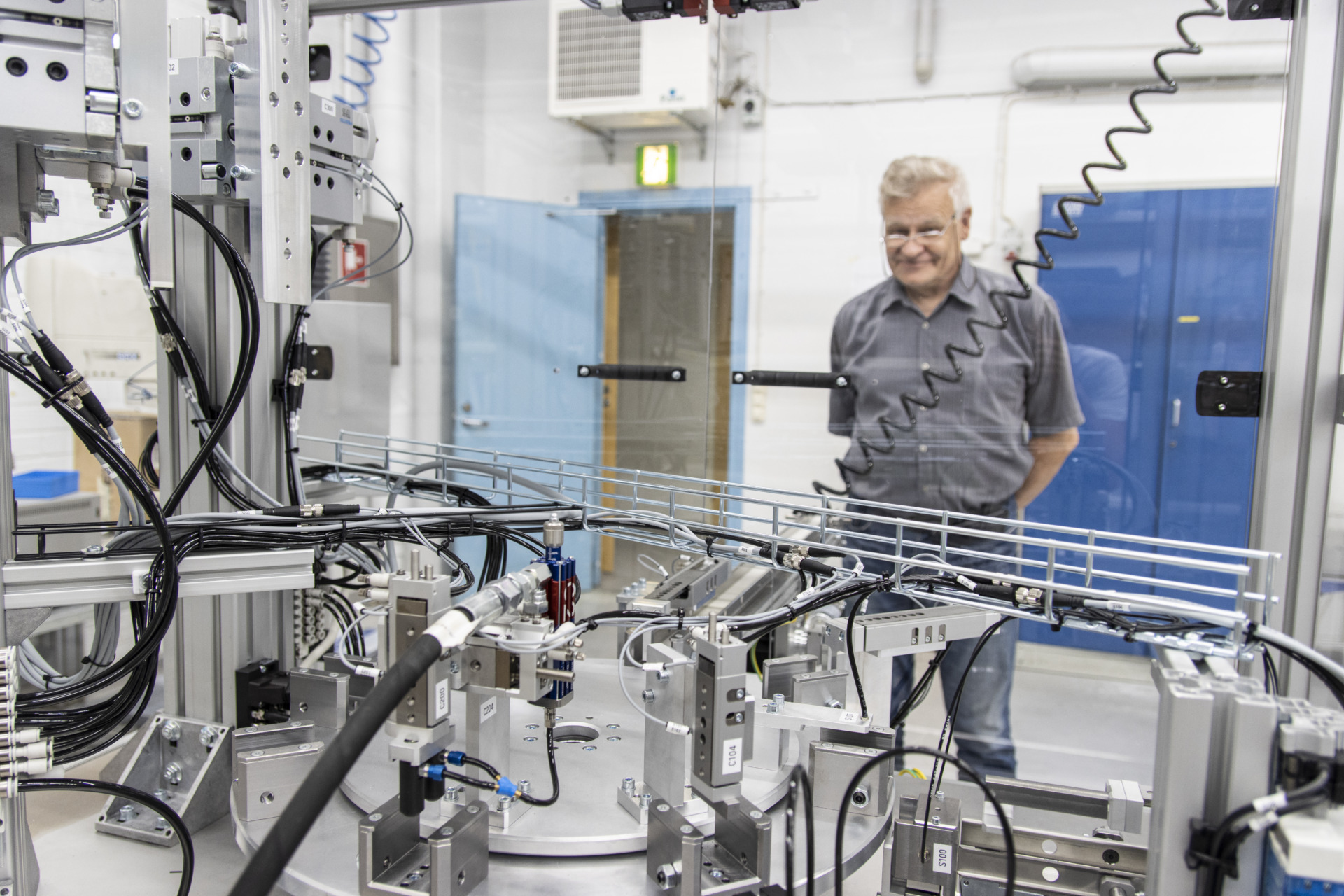 How does the propagation of automation look like in the daily life at Ouneva Group?
The team has been having a busy time due to the interest and awareness towards automation, coming from customers and from inside the Group. Physically, you can see the automation creating more modern production environments. Complex automation units keep on becoming more and more frequent when walking down the halls of our factories. The quality of the production has become more uniform due to the repetitive accuracy of the machines. The productivity and efficiency of our production has improved as well, alongside with occupational well-being. By adding more automation, we eliminate repetitive and laborious manual stages in our production and simultaneously, we can support for example better health for support and musculoskeletal systems of our employees. For our customers, automation is visible in global competitiveness, improved efficiency and customer-specific solutions that bring all the before-mentioned benefits to light. Naturally, the competitiveness is not limited only to our customers, but also for us! International growth is an important part of our strategy.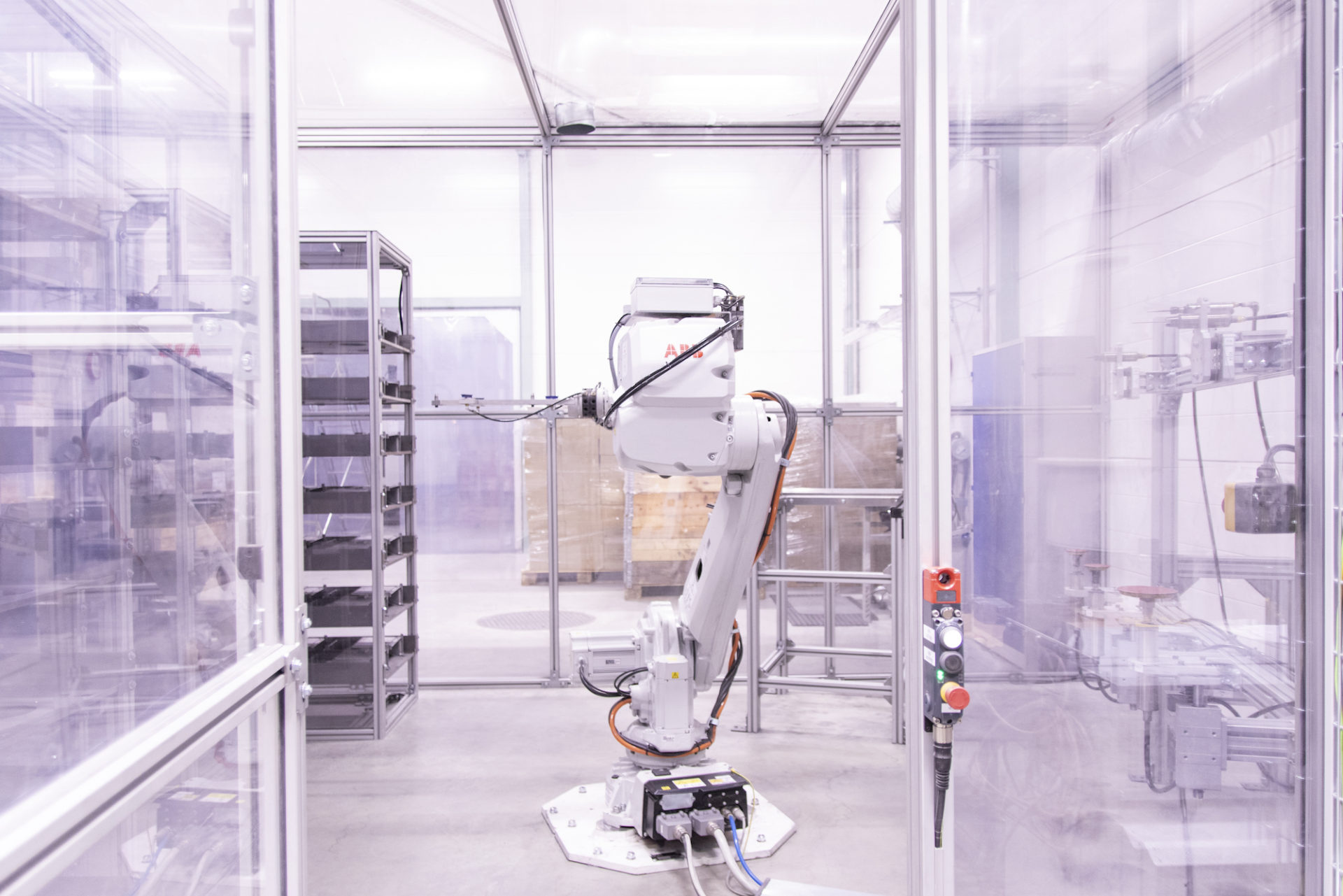 Automation solutions for the medical production are a point of interest for many, what are the most important aspects to consider when designing them?
The automation solutions for medical or clean room production are always done with close cooperation with the customer. The project management must be aware of the customer's requirements from the first discussions onwards. Different requirements affect the design stage tremendously. The special needs for clean room production, such as material and hygiene requirements, are well-known to our automation experts and special attention is always paid to them.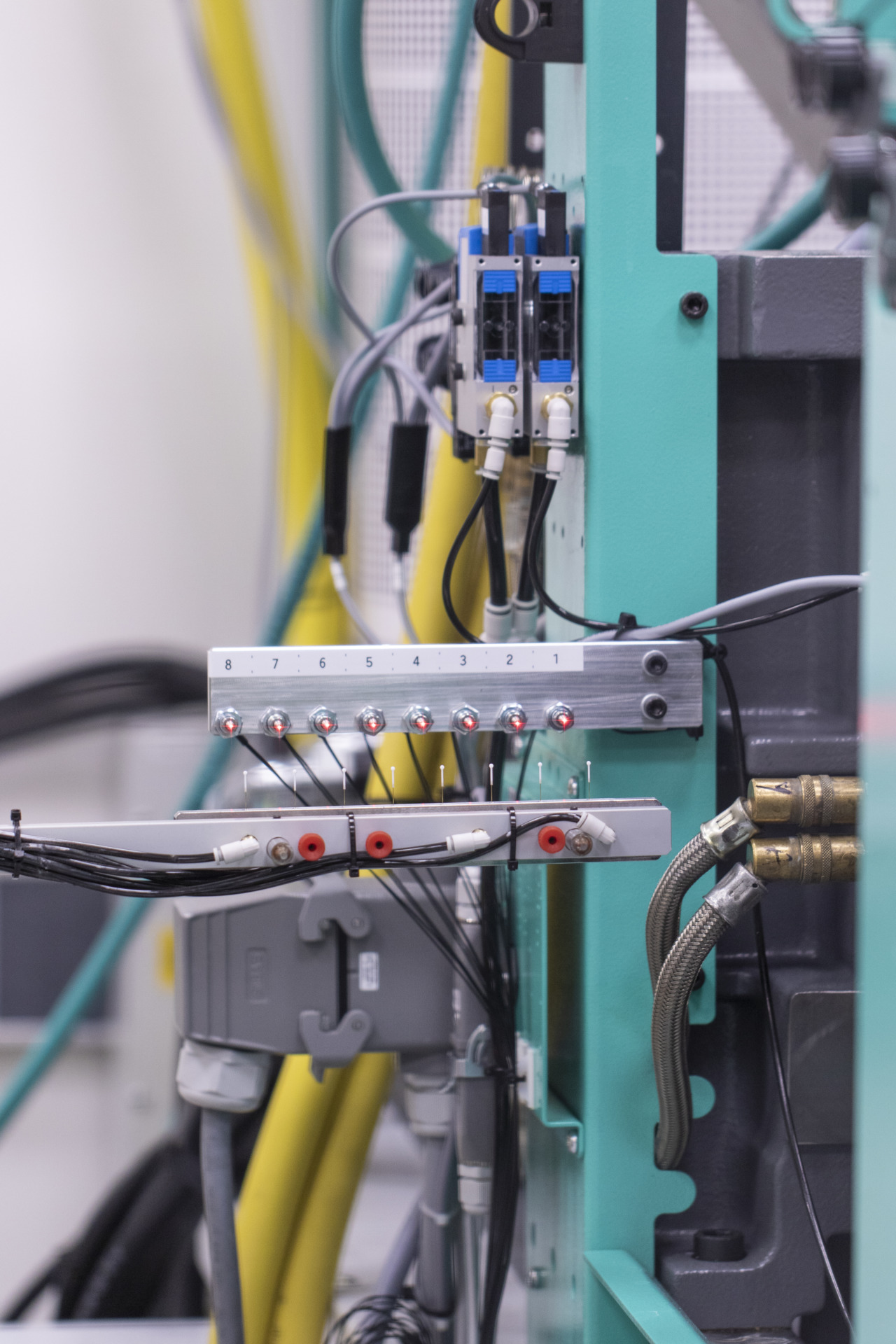 How can automation be applied on a technology selection so wide like the one we have at Ouneva Group?
Accuracy is integral in our production, which means that adding different automation solutions, as well as having the skills to apply them in different applications get highlighted when working with such a diverse technology selection. Profitability and production volumes are important to consider when planning automation solutions, since they are always an investment. With large volumes the production can be very competitive, especially in international markets. Learning new things and experimenting with prototypes highlights in a big group, and the team collects experience from so many different environments. But, the main value that our team lives by when applying automation, is the close collaboration with our customers. In our Group, genuine collaboration with our customers matters the most, and that makes us proud. Everything is possible with a good partner!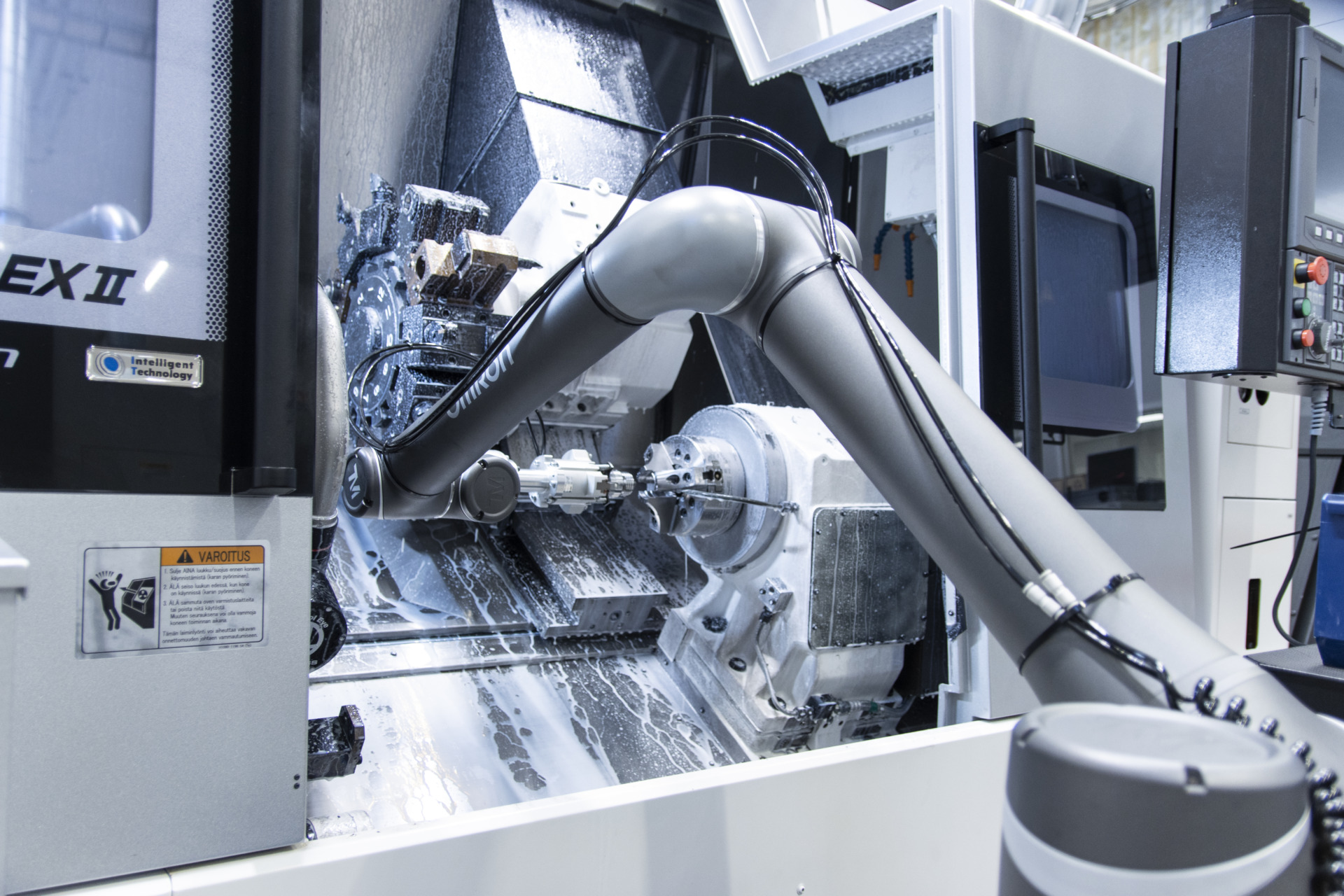 Contact us, if contract manufacturing through automation sounds like the right solution for you!