Elli – quality-driven leadership reaps results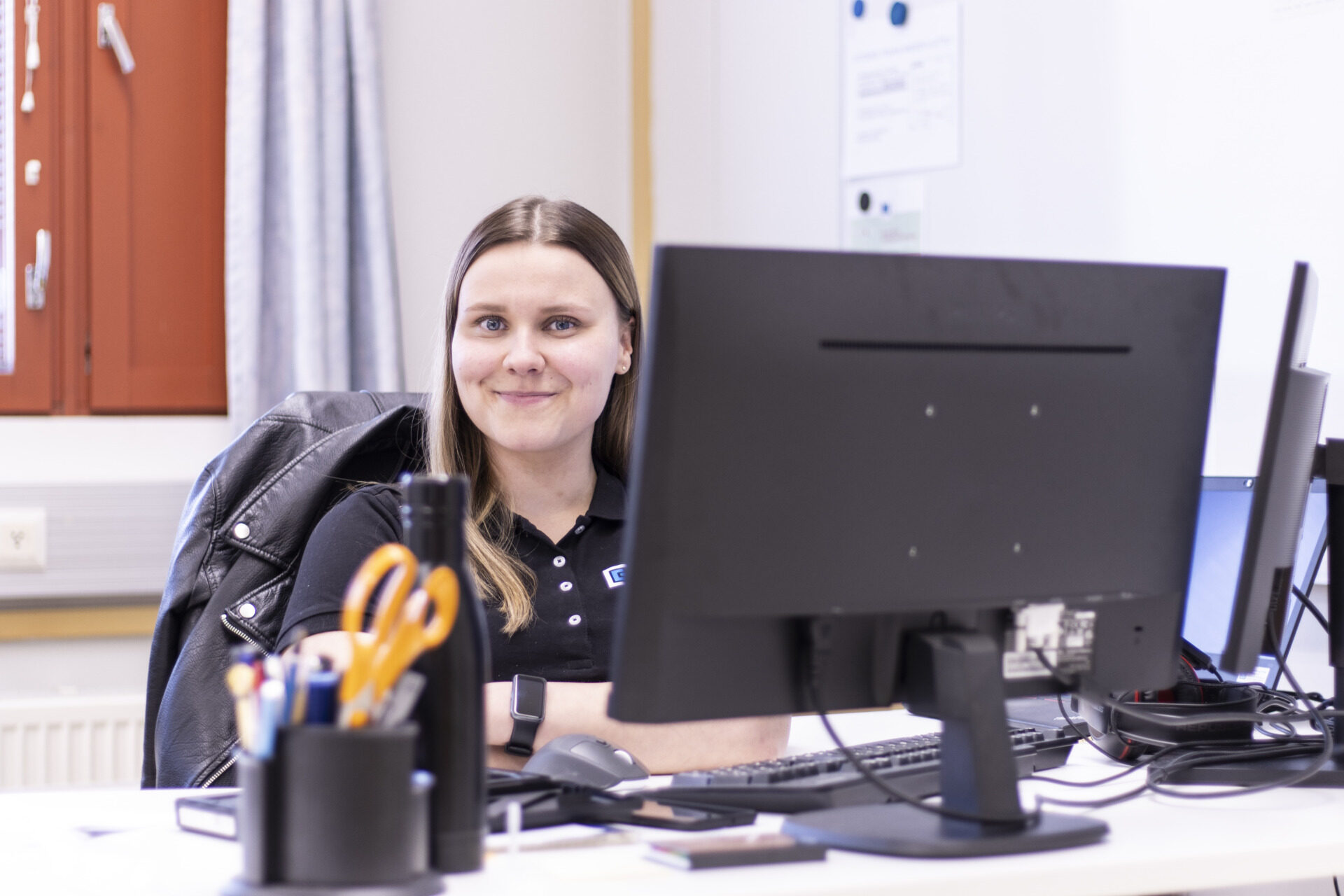 Elli works as a quality engineer at Valukumpu. She recently graduated with a Bachelor's degree in energy and environmental technology engineer from Karelia University of Applied Sciences and got a job immediately in developing the future of a familiar company.
According to Elli, she has always been very interested in technology and the mechanics of how everything works. Her father, who is responsible for our automation department, has always supported her passion. She has gotten lots of support from home, and we think that finding a sparring partner for ideas is not hard to find!
Elli's career at Ouneva Group began a couple of summers ago, when she came to work a summer job as an assistant for sales and quality. During the summers, she has had diverse work in developing our management systems and supporting our sales team.
Elli describes her current tasks as diverse as well! At the moment, Elli is involved mainly in developing quality matters in our production for the medical segment. The job involves lots of measuring of products, analyzing the results and product development projects. Product development and design for manufacturing are our specialties. Elli's view on high-quality product development is that it enables us to answer to the tight requirements of our customers and to produce the best quality products possible. The work requires high accuracy and persistence, but Elli sees that her work is very valuable for us and especially to our customers.
Elli is especially interested in circular economy solutions. Studying during the pandemic meant that visits to different companies and organizations were very few in numbers. Elli told us that she was a bit disappointed because she wanted to get familiar with different operational styles and circular economy organizations. But, we discussed our opportunities in the Group, and there is luckily a lot of potential for applying circular solutions in our own production! Leadership and management through quality and environment matters are the things that Elli sees as ways of creating future-proof business.
In her own work, Elli finds it positive that even though the current job does not match her degree perfectly, her expertise can be utilized well. She finds it important, that her expertise can be helpful for our people and the whole organization.
We asked Elli what she thinks about working as a female engineer in industrial manufacturing. Elli told us that when she started her studies, approximately half of her class was women but during the first year, half of them dropped out. The first year of engineering studies is quite intensive and math-focused, which can create feelings of frustration easily. Elli was determined to finish the job and get the degree, no matter the challenges. During our discussion, she said she is very happy with her decision. She has always wanted to fight against the gender gap, especially because of her passion towards the subject. Elli's view on the gender gap in engineering is that everyone should have the same opportunities and the same amount of support. What defines your skills is your expertise, not gender!