Hertta and Jutta Heikkinen-On the top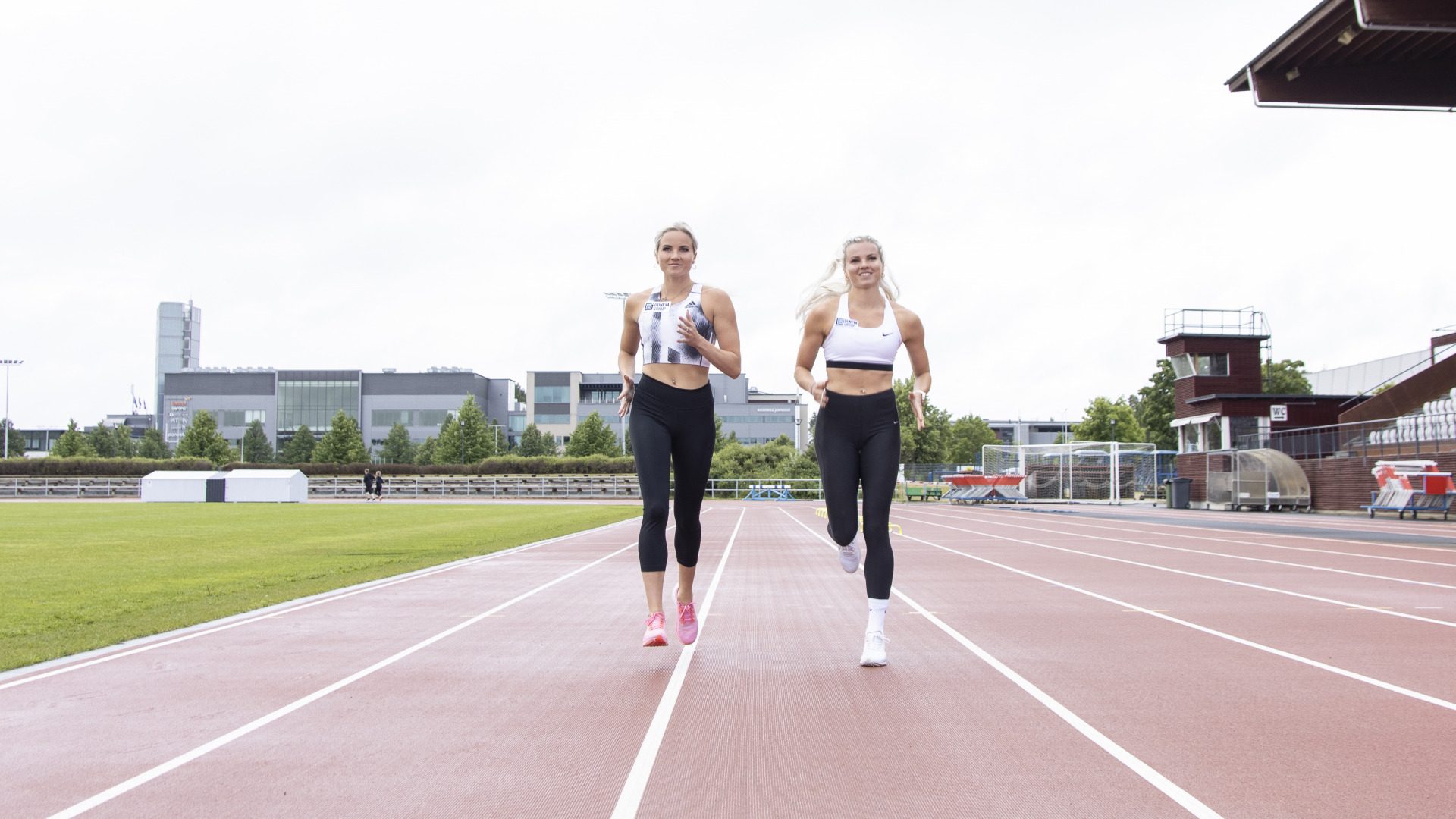 The top Finnish athletes in heptathlon, Hertta and Jutta Heikkinen, took a moment with us to catch up during the hot summer. The twin sisters, from Lieksa, live in Joensuu, and have been competing in heptathlon with excellent results in the Finnish women's series. We met up during a training session. The sisters have been enjoying the unusual summer heat at their parents' house, away from the stagnant air of the city. Their father, who also coaches them, comes up with diverse training independent of the location.
Heptathlon is a two-day competition, including seven different sports. The first day consists of 100m hurdles, high jump, shot put and 200m run. On the second day, the day starts with long jump, continues with javelin throw and finishes with a bittersweet 800m run. The diversity of the sport, as well as the intense ending with emotions running high are the things that attract Jutta and Hertta to the sport. When you've given it all, it's easy to smile.
The goals have been set high with both of the athletes. Breaking the 6000-point mark will happen, and the national championships are an important objective for both. Reaching the goals is being supported by the father of Jutta and Hertta, who also coaches them. Naturally, the athletes themselves are the most important aspect, and the motivation seemed to be running high during our talk. Training with your family works for Jutta and Hertta. According to them, the training is flexible and easily adjusted due to the thorough knowledge of the other person. The training is very diverse, as are the competitions. You need to be very fast, have explosive power and good aerobic fitness. Good knowledge of the sports included is also important.
Hertta and Jutta send regards especially to the direction of the youngsters, encouraging everyone to try the sport. The advantage of the sport is that you don't need to be perfect in each individual sport. The big picture is what matters, and the sport makes you strong, mentally and physically!
We are happy to be on this journey at the top with Hertta and Jutta, and we will continue as their main partner for the next 2022 season.