How's it going, summer workers?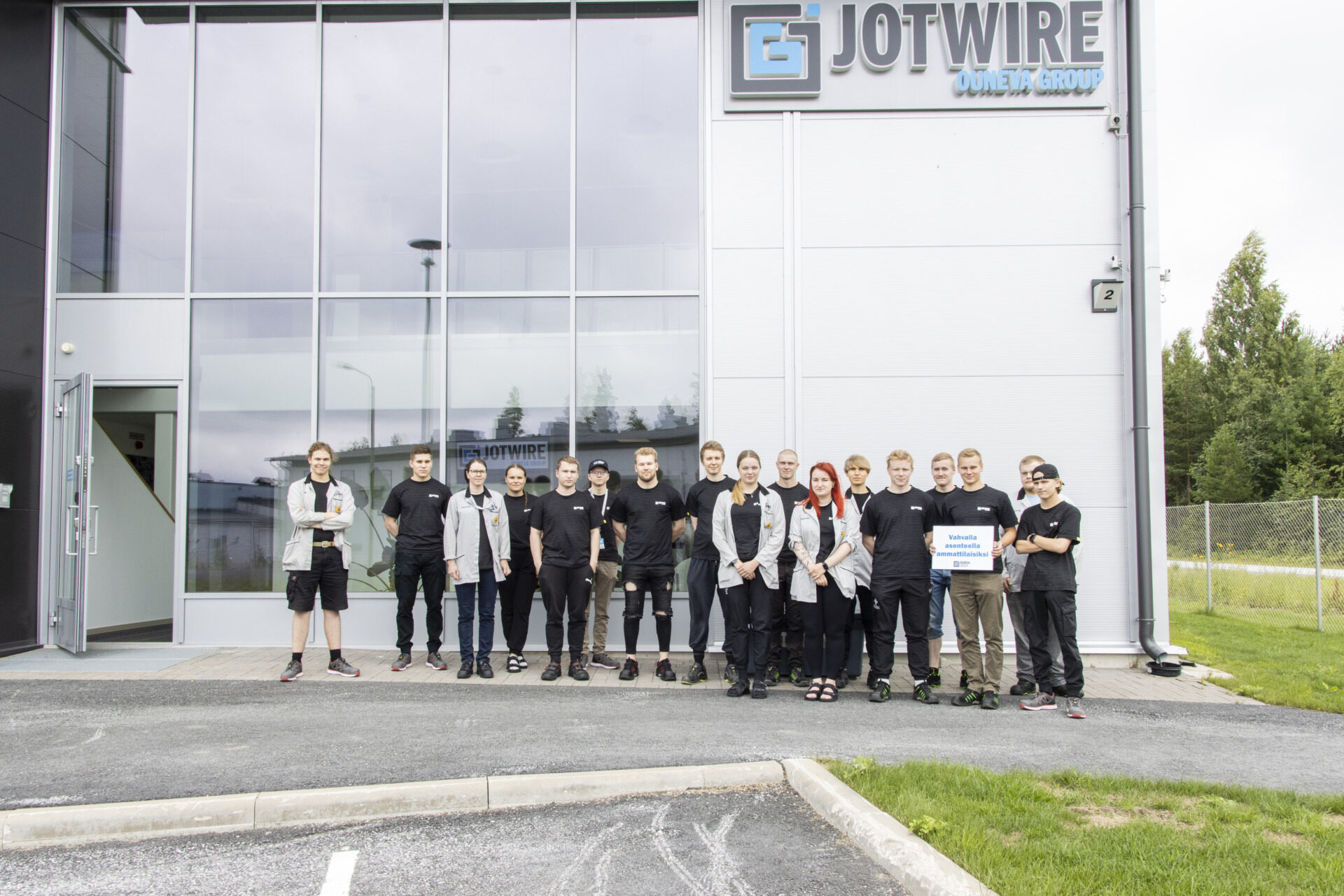 Summers are the best time of our lives, and every summer we get to hire summer workers to get to know different jobs in the manufacturing industry. This year we had around 80 summer workers! Hiring summer workers is important to us, because then we get especially the younger talents to familiarize themselves with the working life and the diverse tasks in the manufacturing industry. Our experienced professionals take care of the development of the skills of our summer workers with a little help from our supervisors and our comprehensive onboarding.
We interviewed some of our summer workers from Jotwire and Ase Utra. We asked them how they are doing and for some feedback on our operations. The general feeling was positive, and we got some nice development ideas from the professionals of the future! Read about their thoughts below!
Viljo, electrical systems assembly, Jotwire
"I initially came to work through an apprenticeship for the summer. Once I got into the working team, things started going very well. There's been enough different tasks both in my own study area and other supporting functions. The implementation method has been flexible and diverse."
Anssi, wire harness assembly, Jotwire
"Jotwire is a familiar place for me, I worked here last summer as well. I liked it that much that I decided to apply again this year. The tasks are not boring here, you get to learn new things and the ones you're familiar with go with a nice routine. I would recommend Jotwire as a summer work place, and I already did to some of my friends!"
Oona, electronics assembly, Jotwire
"I worked at Jotwire last summer, and things went so well that I applied again. The difference to last year is that this year I've gotten to do even more diverse tasks in the electronics assembly department. We have a great team spirit there. I would recommend Jotwire to my friends!"
Henri, electrical systems and wire harness assembly, Jotwire
"I like doing all kinds of things with my hands so this work has been quite nice for me. The diverse tasks keep your mind fresh and learning new things has been awesome. We work quite independently here, but you get help easily whenever you need it. I would definitely recommend Jotwire as a summer job place."
Sandra, electronics assembly, Jotwire
"Things have been going well here. I like to tinker with things a lot, so the tasks have suited me well. I was a little bit nervous about the monotony of the tasks at first, but there's been the perfect amount of diversity in my days! I would recommend Jotwire as a summer job place."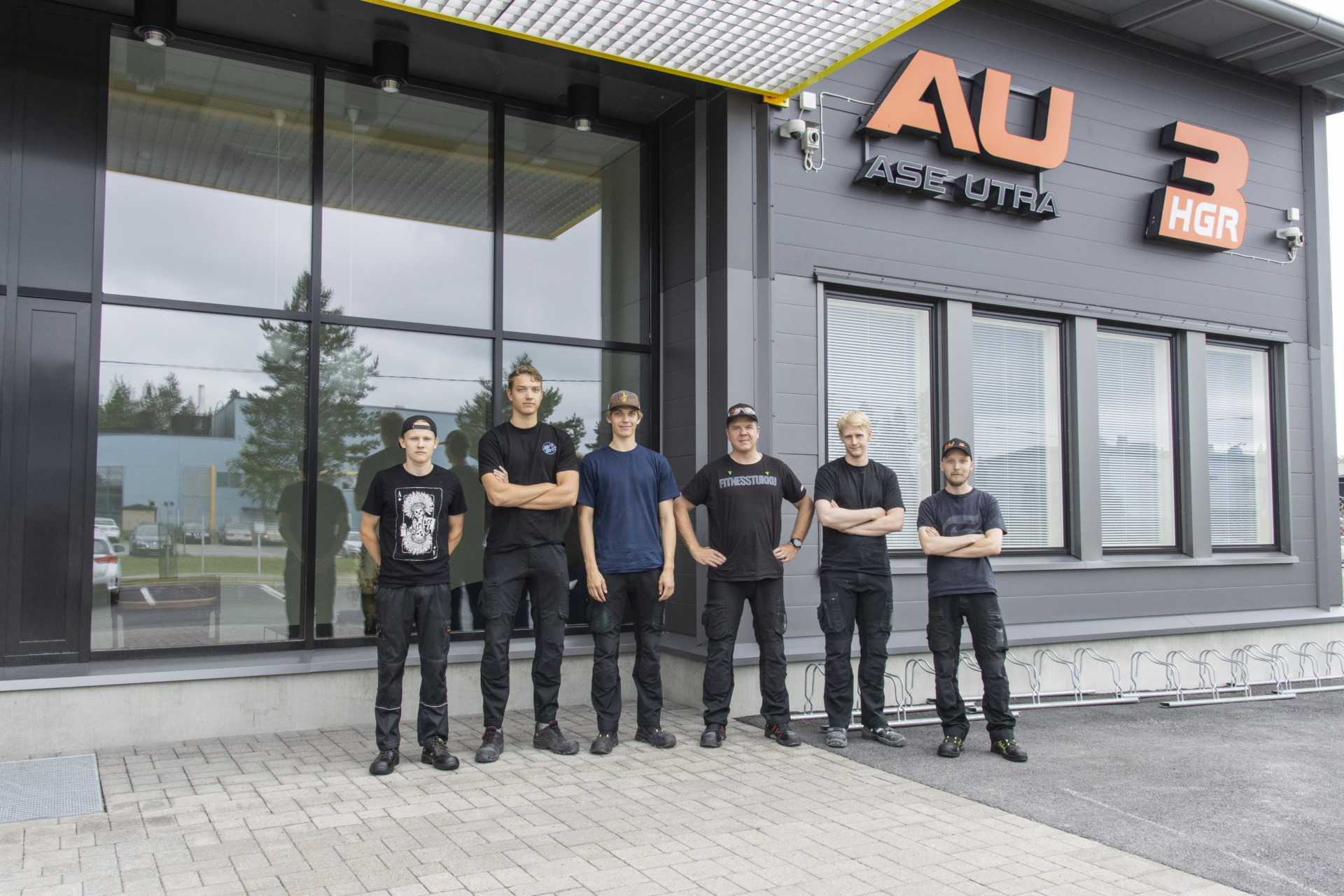 Summer workers of Ase Utra
"There's been enough work for all of us, and it's been very diverse. The onboarding was done very well, and the people that work here are extremely professional. We have a small and tight-knit group here at Ase Utra, and the summer workers are integrated super well. It's been great for us to work here!"
If you're already interested in coming to work with us next summer, join our new Talent Community by clicking here! When you join the Talent Community, you get up-to-date information about our career opportunities. You get to tell us in more detail about what kind of tasks interest you and who you are.
Thank you to the summer workers of this year in the whole Ouneva Group, we hope to see you again next year!