It all started with a cable lug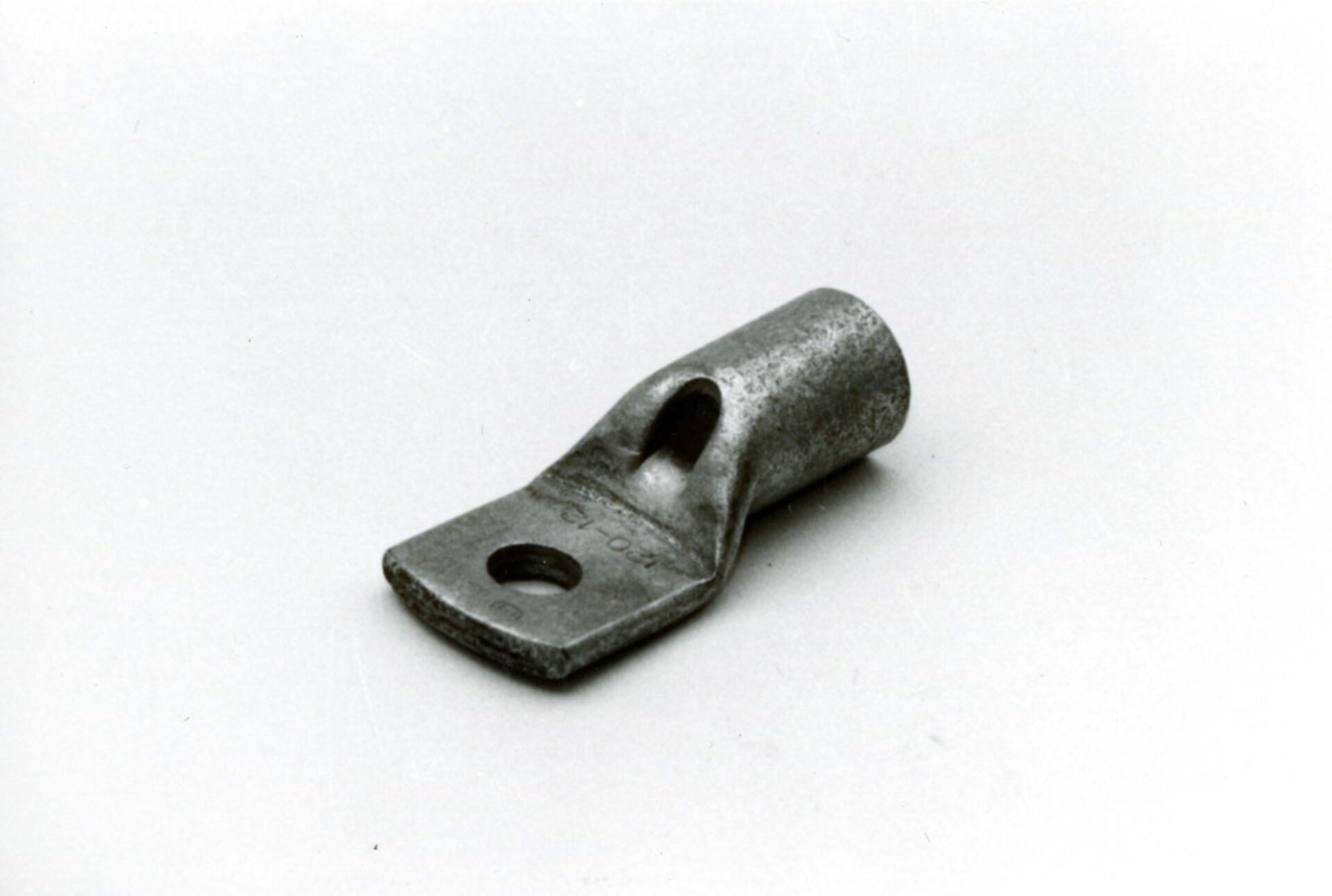 Our 50-year-old story started with a simple product, a cable lug.
The biggest motivation to start the production of cable lugs to our founder Heikki, was that connectors suitable for aluminium wires with a crimp installation were not manufactured in the country yet. Those kinds of connectors, made from copper, started to be more in demand in the 70's and 80's. The markets were not very receptive for screw-on connectors because of the large disruptions their failed installations could cause.
So he took the opportunity, and the development of a high-quality and reliable connector for the needs of the electrical industry began. Guidance was gathered from "a some kind of opus" in Heikki's words, printed in the back-then Czechoslovakia. The booklet had been created in collaboration with the Finnish electrical safety officials, and it was read from front to back countless times. Ouneva's cable lugs were born, and they are still the standard of the industry today.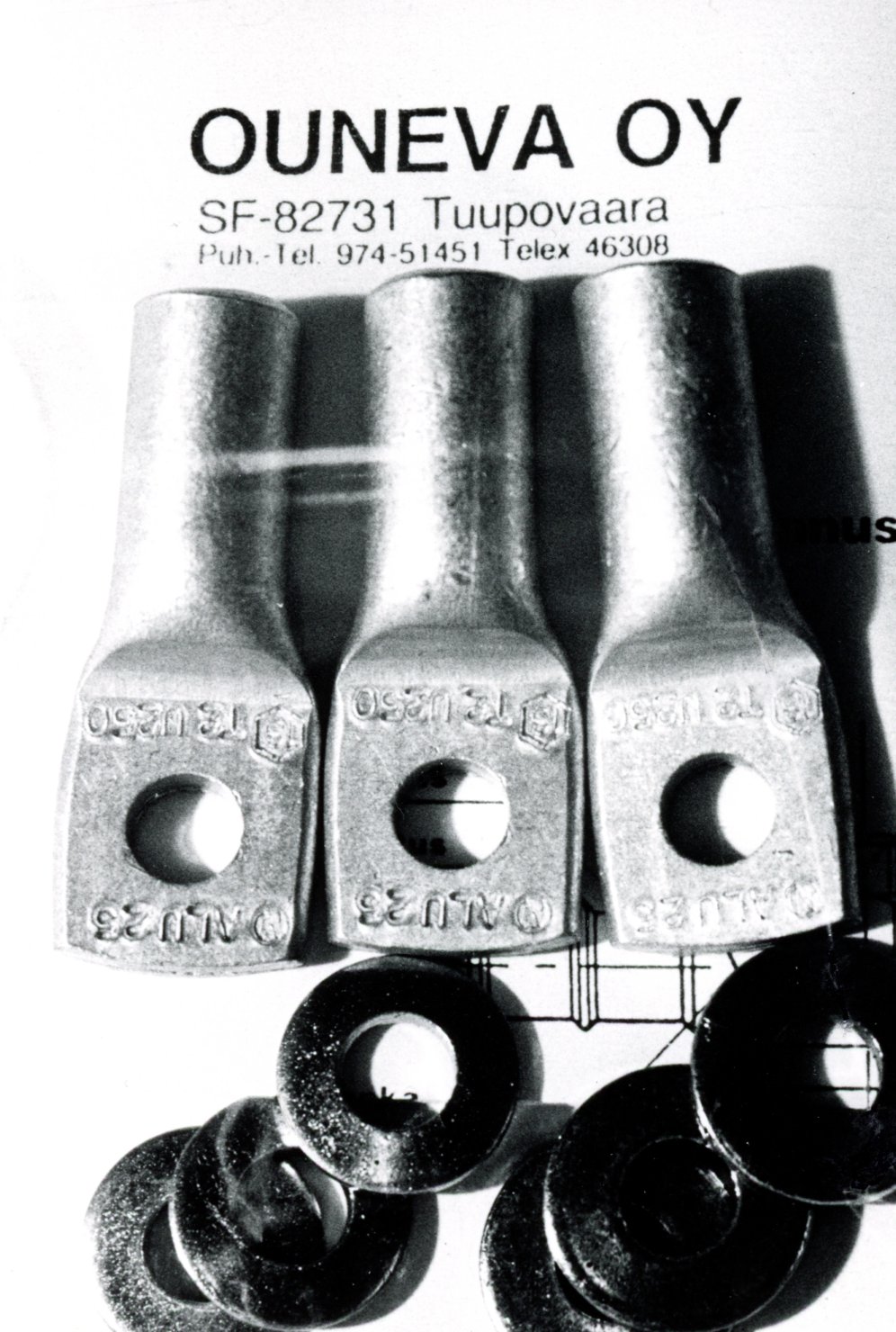 The first challenge in the manufacturing of the cable lugs and connectors was starting the mass production. The product was required to be of high, uniform quality as well as affordable. After the challenges, the production started together with the team. The product development continued over the years and decades, and new products were launched to the portfolio on a regular basis. At the moment, we have around 600 of our own products available. Developing new products has always started with the idea of user safety, high quality and easy installation on the field. The same values guide our product development after 50 years today.
Whilst the sales of cable lugs and other connector products grew, Jotwire was founded. Jotwire focused in production of different kinds of wire harnesses and cables in the beginning. The establishment of Jotwire meant that contract manufacturing began. In Heikki's words, "The project started due to the request of the audience", which meant that Ouneva's customers were lacking capacity in manufacturing wire harnesses. We started to offer that to our partners in 1989 with Jotwire's business.
Already during the first acquisitions, the founders played with the idea of expanding the operations even more onto new technologies. But back in the start, there was not enough revenue. Salaries had to be paid to our employees and food had to be brought to the tables. But the vision started building up, that in the future Ouneva would grow into a moderately growing group of companies. Numerous acquisitions and our committed staff have made this vision possible in our business of today.
50 years later, the vision for moderate growth keeps on getting stronger. Ouneva Group consists of 8 companies today, in Finland and in Estonia. Our broad technology portfolio, as well as our strong attitude as professionals have shaped us into a reliable and diverse partner for a wide range of industries.