Jarmo – staying still is not an option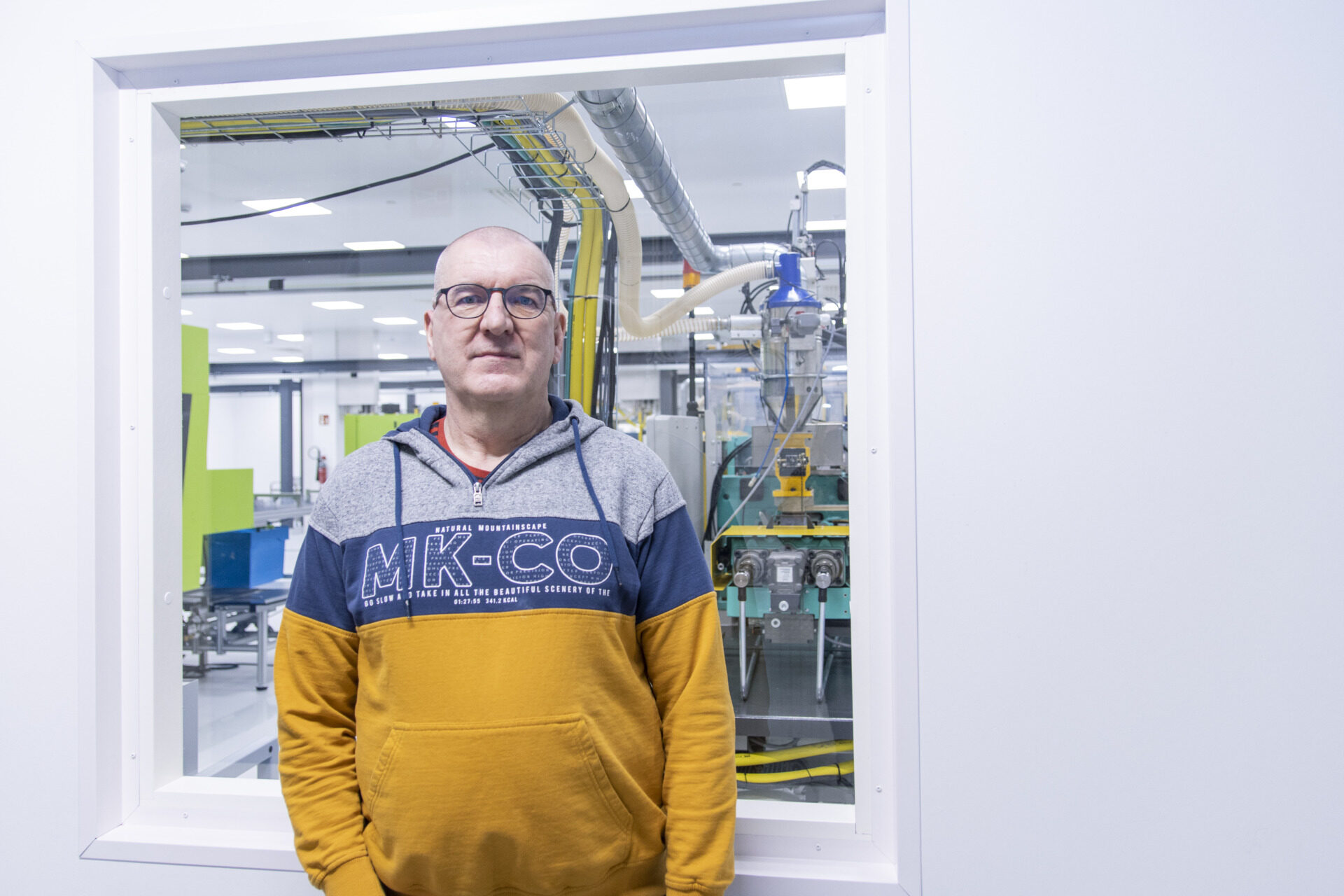 Jarmo has been at Valukumpu since -85. He has gathered practical experience over the decades as injection moulding technologies have evolved constantly. As the supervisor of our clean room production, Jarmo highlights the importance of practical experience. 20 years as a supervisor have taught him a lot.
With his decades of experience, Jarmo has grown a strong view on how a good supervisor is and what qualities he thinks are necessary in the role. Jarmo agrees with the other supervisors we've talked with about the importance of interaction skills. He highlights a holistic approach towards the work of a supervisor, which includes supporting his team, practical know-how and help, and being easily approachable. The supervisor must be accessible to everyone in the team, no matter how different the members are.
According to Jarmo, his team is very independent and collaborative. The team is given lots of responsibility, whist taking care of its expertise through trainings and proper onboarding. The job description is quite diverse, even though automation solutions create a uniform process in the production. In addition to unifying the process, automation solutions enable the team to learn new things and technologies constantly.
"Staying still is not an option", says Jarmo when we start talking about the manufacturing of medical devices. The industry is becoming more challenging, and technologies are developing lightning fast. With almost 10 years of experience from the medical industry, Jarmo describes it as interesting and instructive. While the technologies develop, we stay with it by keeping our staff trained and engaged, as well as by investing into new machinery and automation solutions.
Jarmo encourages all kinds of people to try working in manufacturing. In addition to great opportunities in added training, the work is more meaningful due to the responsibility given, learning the secrets of automation solutions, and investing in the team spirit. If deepening your technical knowledge and developing your expertise in quality matters is interesting to you, working with Jarmo's team could be suitable for you!
Our open positions are over here!