Jotwire's health and safety committee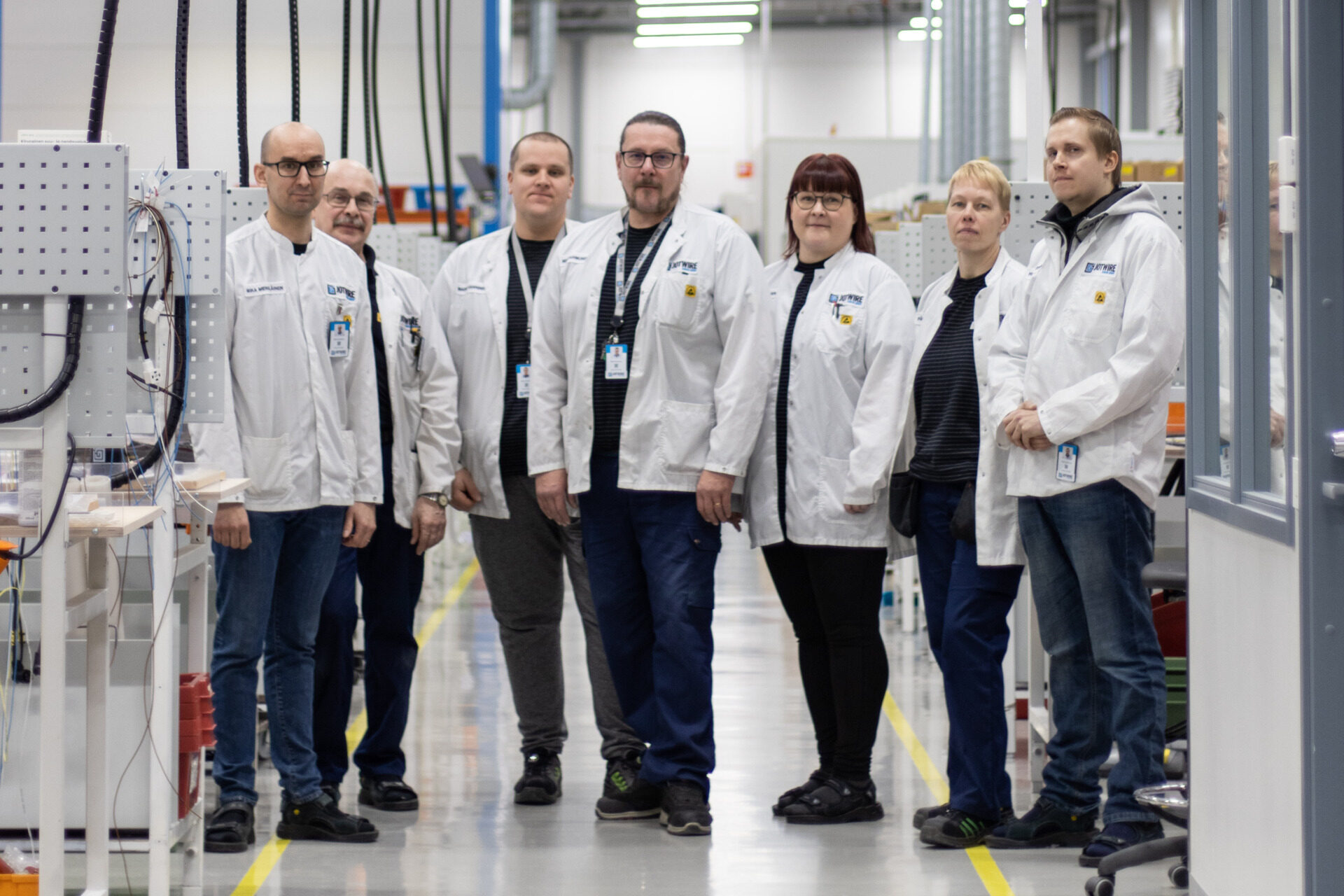 A safe and functional working environment is integral to efficient operations. Our occupational health and safety committees actively develop our operations together with our whole staff. We discussed the everyday viewpoint of the health and safety committee of Jotwire.
The important task of the health and safety committee is to observe development areas and act on even the smallest of things. Our team works in a structural manner with our entire staff. The committee consists of people from different functions, which enables different ways of thinking and different everyday routines to come together. The committee goes through notified danger situations and implements the changes needed to avoid them in the future.
The new factory of Jotwire and its recent expansions serve the daily operations extremely well according to the health and safety committee. The spaces are big and well illuminated, and the layouts have been designed to be safe and functional from the start. Automation is utilized both in production machinery, as well as for example in warehousing and storage units. That adds to occupational safety and removes manual and possibly physical labour. The committee also compliments the improvements done on our onboarding programme. The new platform for onboarding pays special attention to our practices on occupational health and safety.
One of the routines of the committee are the yearly rounds at the factory, where the whole team makes rounds to observe possible areas of improvement, while also registering the improvements that were already implemented. Smaller changes are being rolled out constantly throughout the year. All our factories use a digital platform for reporting possibly risky situations in our facilities. The trend of notified situations has been descending during the last years. The committee encourages the staff to write up a notification with a low threshold, even if the matter seems small. That makes the overall development more straightforward. All of the notified cases are handled swiftly, and the more notifications the committee gets, the easier it is for them to work on improving operations.
When we asked the committee about their successes, they make a strong point of their quick reaction time to improvement ideas. Things are taken seriously by the committee. They also highlight the importance of commitment from the employer's side. Both the employer, as well as the staff lead the development by example. Our common goal is zero accidents and smooth everyday operations!
More news and viewpoints from our Group in our Knowledge Hub!