Kyösti – further through development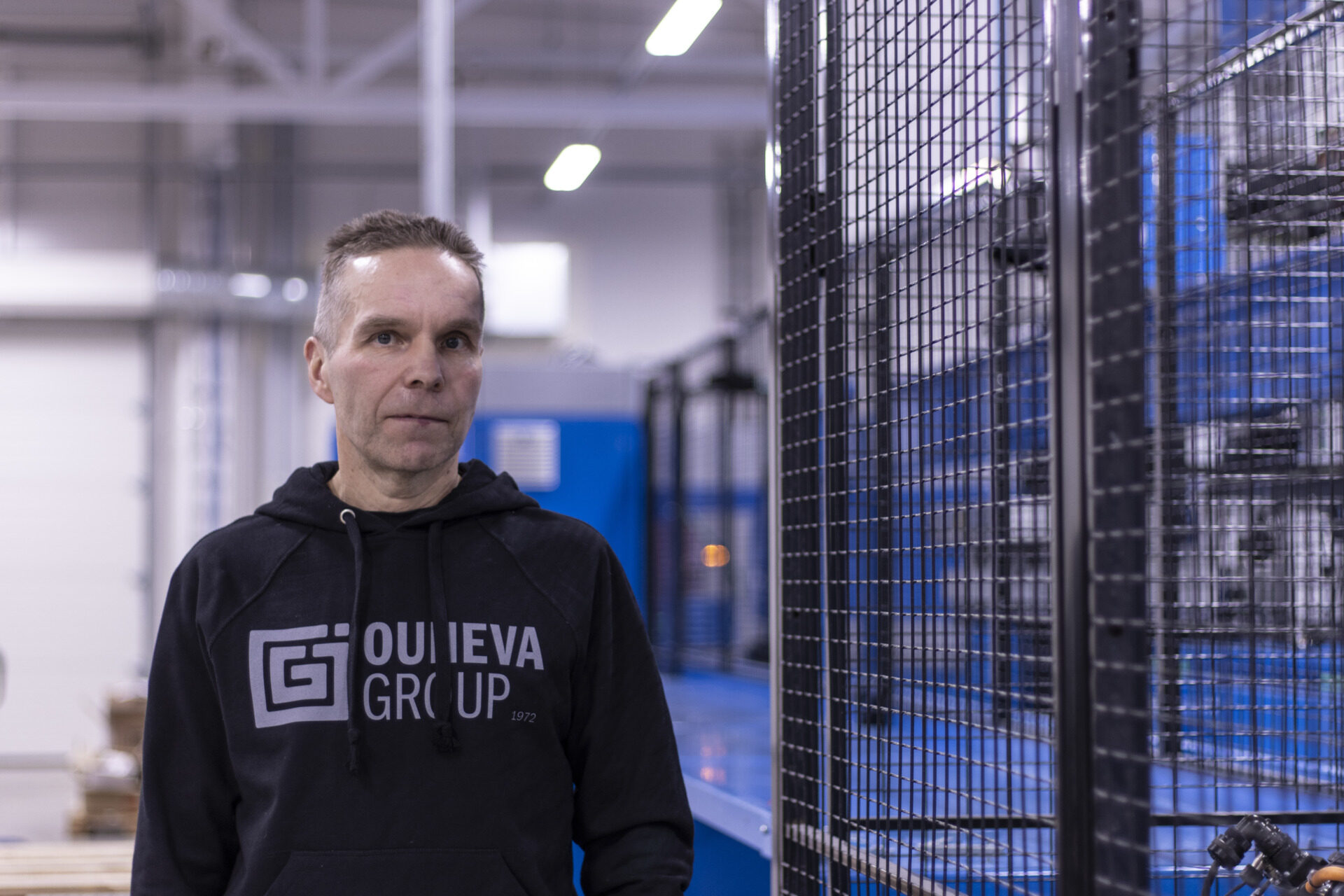 Kyösti works as a sales engineer at Ouneva. He is an expert in sheet metal products, who relaxes with ultra-running.
Kyösti's story begins in Pohjanmaa, where he sparked interest in the manufacturing industry because of the concentration of industrial companies around his small hometown. That's where he got the first taste of working life. After vocational school, the urge to study more came naturally, and Kyösti decided to study machine automation. When we graduated in 1992 as a technician, he moved to Oulu to work.
Kyösti has observed the sheet metal industry for 30 years. He started his career from production, from where he proceeded to work as a production supervisor. Due to his experience in the production side of business, he has strong experience on practical matters. What works, and what does not. He has worked in many tasks related to sheet metal products and he sees this experience as a great advantage especially in DFM projects and in calculating offers.
Kyösti has worked at Ouneva Group for three years. He found himself in North Karelia due to his partner's home, and at the time when he moved here, there just so happened to be an open position at Ouneva in sales of sheet metal solutions. Kyösti sees that the job suits him very well, because the whole offering of sheet metal solutions in the Group is familiar to him, and in his area of strength. His big successes at work are offers that go through into sales well, and successful product development projects taken to the finish line together with the customers. Recently, Kyösti has quite a few of interesting DFM projects. In these projects, Kyösti finds practical expertise, material knowledge, and an ability to realize concepts fast and to challenge the design integral. Kyösti tells us, that his advantage at work is his long expertise in pricing, which means he is able to offer good solutions for more cost-effective manufacturing.
As a competitive person, Kyösti works full-on. He also happens to spend his spare time full-on, doing ultra-running. He got into running first through marathons. A short break spent with indoor rowing was useful according to Kyösti, but he went back to running and the distances started to grow longer and longer. Kyösti sees running as an easy hobby, because you can just pull your shoes on and head out of the door. But the hobby has not stayed as just a hobby, and Kyösti is one of the athletes we sponsor. "Sometimes I think that I'm just going to relax and do this as a hobby", says Kyösti. One of his stories with his "hobby" was finishing the Vaarojen Maratoni with an ankle he sprained at five kilometres. The marathon is run in the national sceneries of our country in rocky and difficult conditions. It's another way of relaxing. Kyösti says, that when you have given your all, if the thing goes sideways, it does not feel as bad. That's his attitude towards work as well.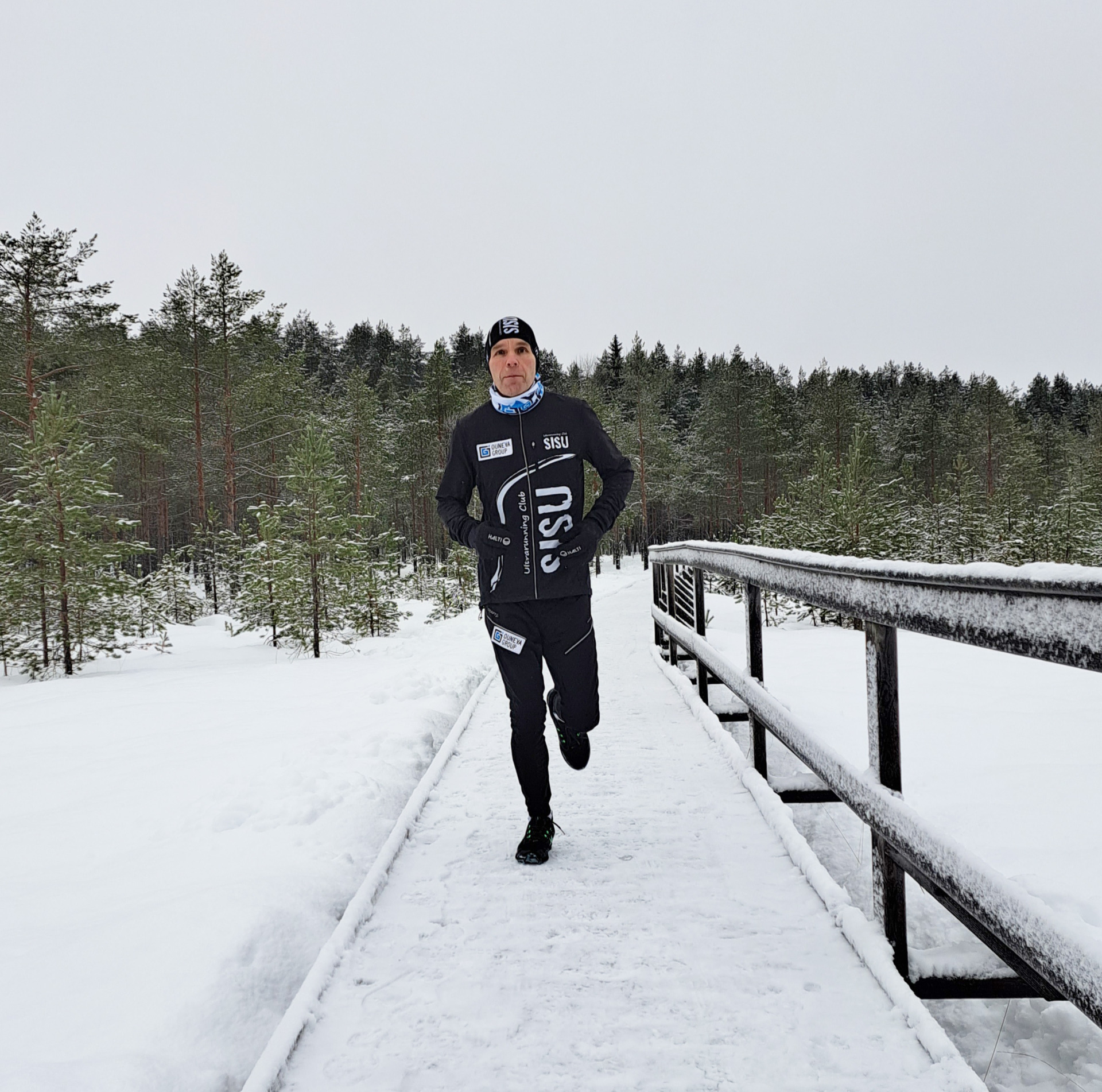 The sponsor support is important for Kyösti. He spends it on running shoes, that are regularly filled with holes on the soles. The employee benefits that we offer are used often on recovering from training and competitions, which suits Kyösti well!
You can follow Kyösti's ultra-running training and competitions on his Instagram @muhonenkyosti.
If you need a sheet metal expert instead of an athlete, you can contact us through our form!