Marko – challenging the known enables development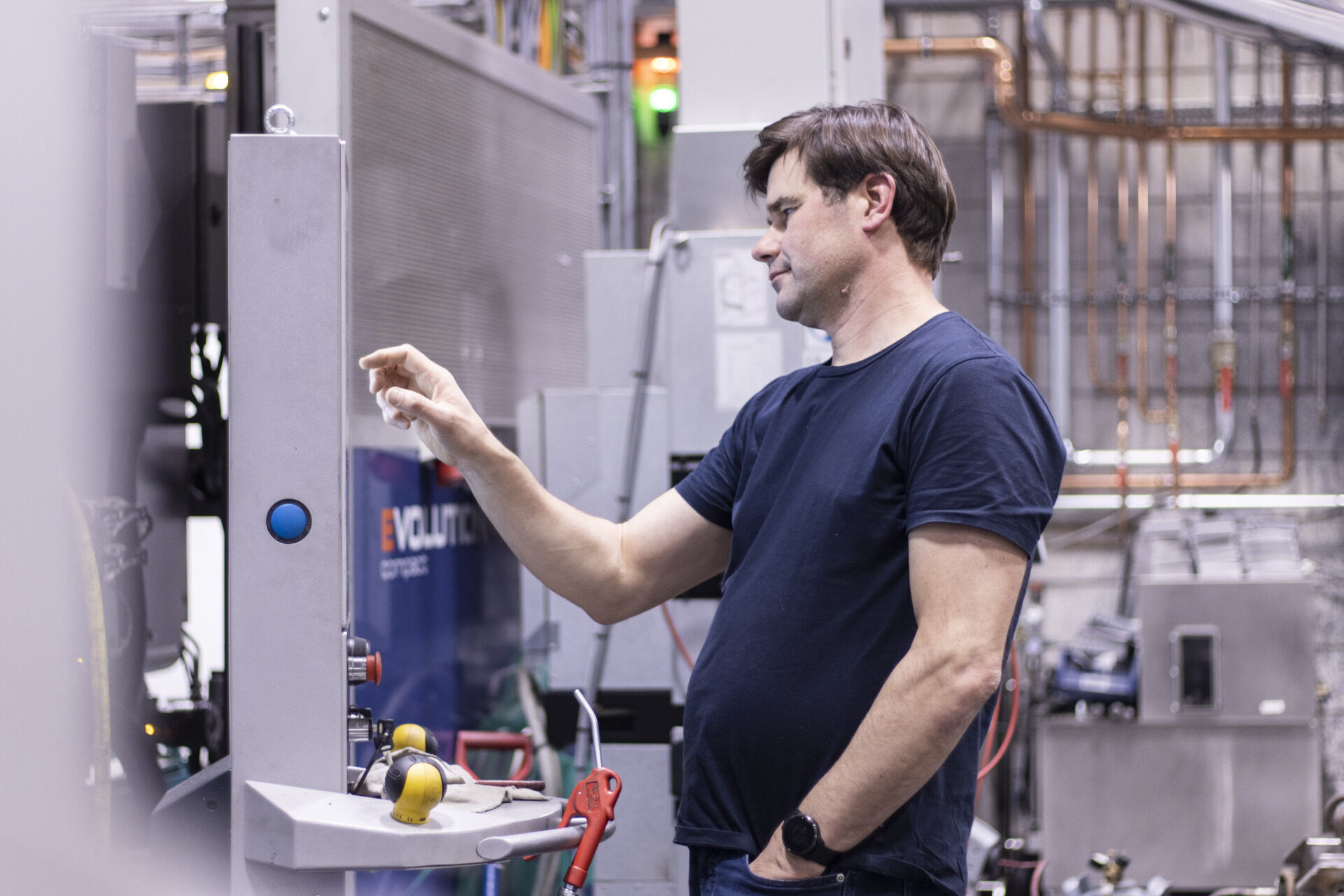 Marko works as the technical manager of Alsiva and acts as an expert in challenging die-casting projects. We discussed the importance of development, and what he sees as the most important added value point in today's fast-paced business environment.
Marko has always been interested in technology. He studied to be a vehicle mechanic and after that he went on to university and became a mechanical engineer. Marko got familiar with Alsiva during his studies. He sparked interest in die-casting technologies and came to work with us in 1997. His first role was as a development engineer. Marko tells us, that throwing development ideas has always been encouraged, and there is an open atmosphere around them. The mutual trust has carried the ideas from a concept to a reality.
In the beginning of Marko's career, he did a lot of business trips all around the world to go and see how die-casting was done elsewhere. The longest trips were around Asia. There are tons of great memories left from the trips, and we were browsing old photographs together. His interest towards everything technical was seeping through the pictures! Marko feels that the most important lesson learned from those trips is that things do not always have to be done in the usual, familiar manner.
When discussing the importance of development, Marko's passion for continuous development is clearly visible and his values transfer clearly into his work. Making mistakes is an integral part of working in development. Marko always sees mistakes as an opportunity to learn and to take development further than before. The prerequisite for development is a certain type of resistance and challenging the already learned according to Marko. Professional and knowledgeable colleagues are very important as sparring and project partners. And as a contract manufacturer, our mission is to support the competitiveness of our customers through useful and high-quality solutions. Added value is brought into the mix through innovative design solutions and reducing the number of manufacturing stages. Marko's expertise is especially focused on DFM solutions, and the development of manufacturability is a matter of the heart for Marko.
Marko's contact details can be found here. If you're interested in finishing methods and reducing the need for them with your die-casting products, you can read more about it in our article. Don't hesitate to be in touch with us if you need consultation about your products!