Outi – responsibility through experience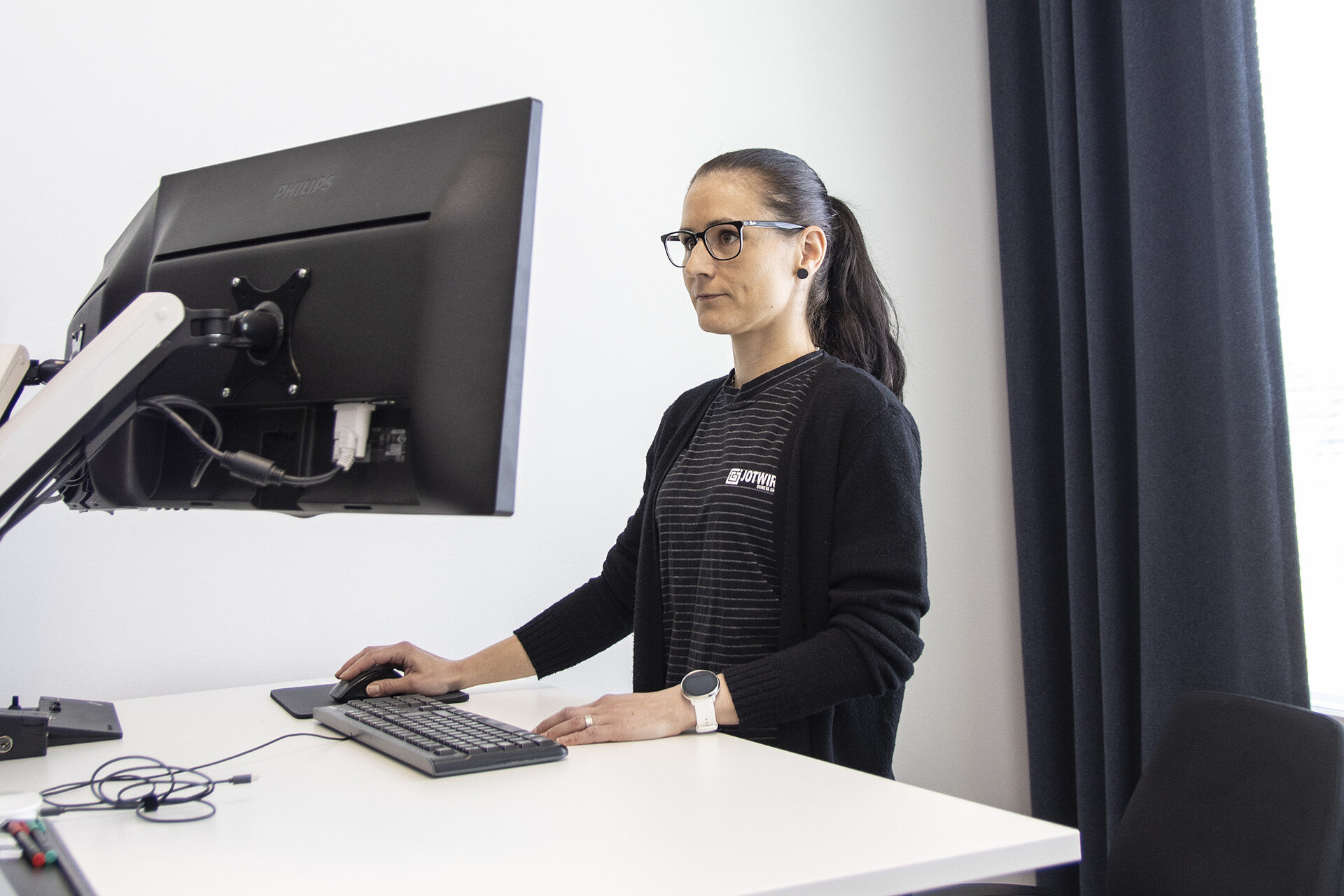 Get familiar with Outi, who works as a production assistant at Jotwire. Outi has worked in Ouneva Group since 2006, first at Ouneva and then moving to Jotwire. We already had a chat with Outi last year, when we discussed her role back then as a production supervisor. Since her role changed, we got to catch up again recently! The role of a production assistant is new in the company, so Outi has been able to shape the role herself. Since Outi has extensive experience from our production, it was important to make use of that! What motivates her in her role is that she gets to organize her days by herself and helping other is paramount to her. The best thing for her is that even though she might not know something right away, she always gets to say: "Hey, let me find that out for you."
Outi's days are very diverse since the role entails both administrational and practical tasks. Different reports are an important part of the role as a way for Outi to keep countless teams up-to-date about how the production is rolling. When building the role, the most important thing for Outi was that she gets to utilize her diverse background and her experience.
You can see Outi's responsible character even on her spare time. Since our discussion last year, her time spent horse riding turned into her buying a horse of her own, and she told us that there is also a new baby dog in the family!
Read more stories from our employees and factories by clicking here!