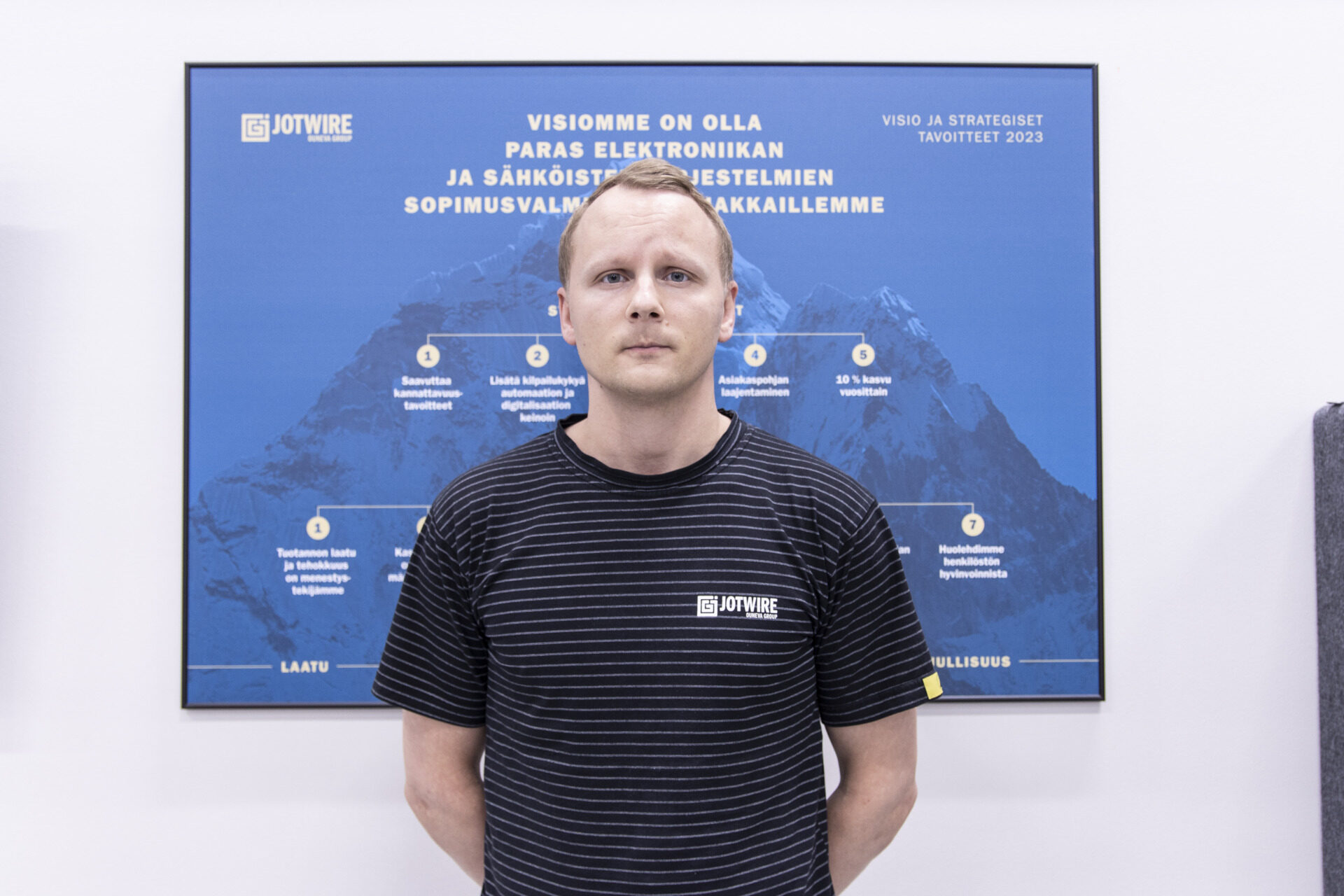 How does leading hectic production work? Pasi, who works as the production supervisor for electrical systems talked with us how it is leading production teams of nearly 70 people.
Pasi has worked with us since his first summer job, starting from production tasks and moving on to production manager tasks. From there he moved to a production supervision role, where he has been for around three years. Pasi praises the diversity and independency that his role brings. Being around people and helping matters run smoothly motivate him daily. He participates in recruiting new team members, so the supervisor role provides lots of other tasks on addition to planning and managing the production.
Leading big production teams requires impartiality, fairness and honesty. The ability to read people is important for Pasi. Being genuinely present is one of Pasi's strengths, which is heavily influenced by his long experience in production work. The long experience also provides him with the opportunity for leading with example. Leadership work, according to Pasi, teaches you a lot and is not the easiest job, but it's even more valuable because of that. To be able to lead big teams, Pasi charges his batteries by relaxing at his summer cabin and by taking care of his fitness. Work matters are not on his mind on his spare time, which is key in successful leadership work.
The production teams of Pasi and our other supervisors are frequently looking for more committed people! You can find our open positions and the instructions for sending us an open application here.