Petri – daily life of a plant manager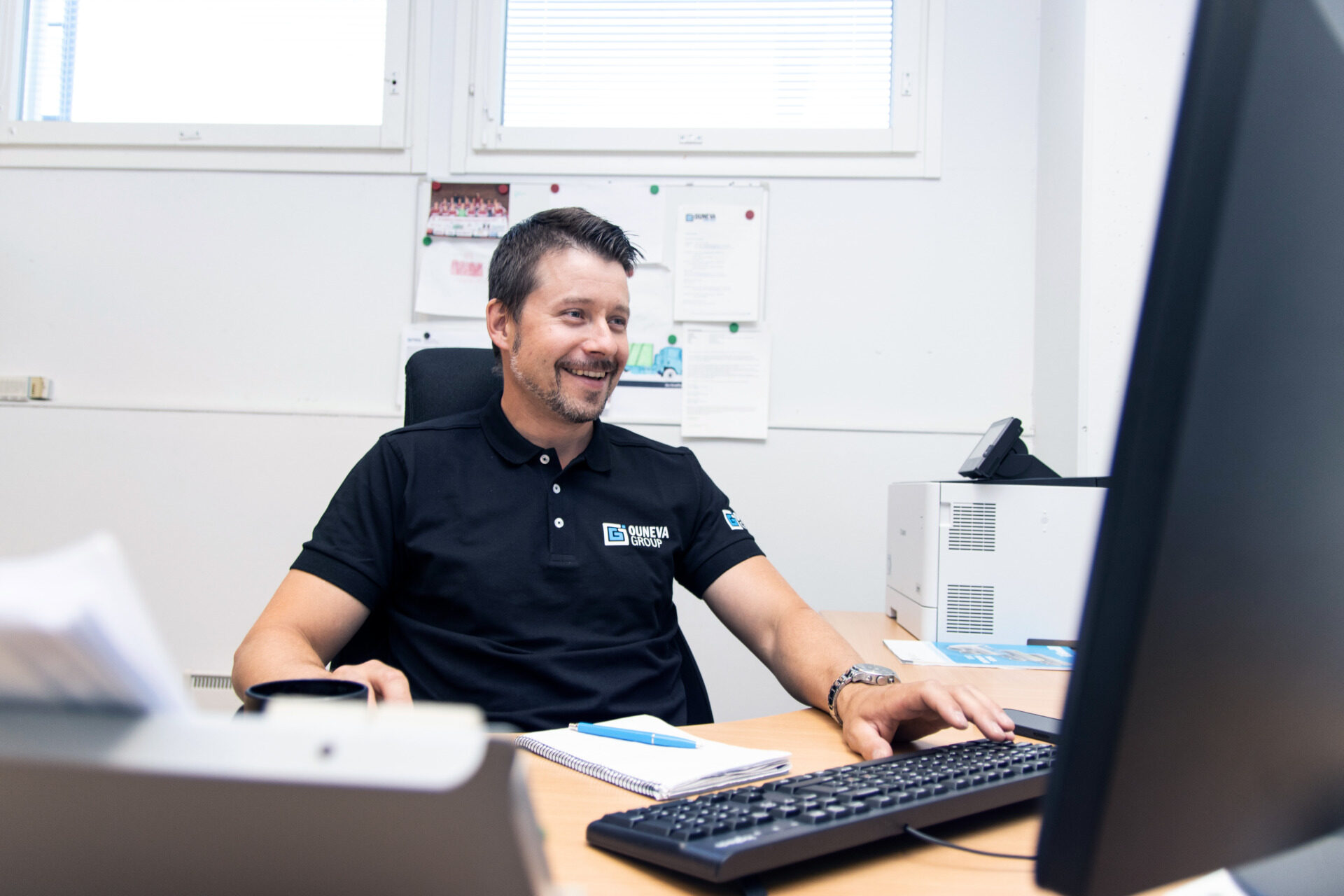 Petri, who is the plant manager of the sheet metal factory of Ouneva Oy, is an expert in a lot of industries. Petri is responsible for the management and development of the production and staff at our sheet metal plant. His career and education have had many different moments and studies in mechanical engineering and business. From these moments, we've been with him for ten years already! Petri started at Ouneva as a purchaser, from where he got to quickly jump into the role of plant manager when the opportunity appeared.
Petri feels that in his "dream job" being the plant manager, the daily life allows him to fulfil himself well, to reach both company and business goals in growth and development. According to him, the full responsibility of the management duties and development work makes the job very interesting. It is very important to be able to develop your own expertise and being the plant manager, it is possible to infinite amounts. The daily life of a plant manager consists of different development projects, resourcing, collaboration with the sales organization and other tasks related to the operations of the entire factory. Petri says that the most important task in the daily life is sparring and supporting his own organization.
In management work, the most important characteristic is the ability to get along with all kinds of people, which at the same time is the most challenging area of management. Petri tells us that his leadership style represents the modern style, which highlights listening to others and justifying decisions always with the people first in mind. An open and conversational leadership style creates the base for deep trust between all the organisational levels. You could even say that the organisational structure is quite relaxed in our group.
"Building trust is where it all begins"
Trust is also built with supporting our staff in developing their expertise. We find that very important and as an employer we support further education always. Education and training are always seen as a positive thing, and we always get added value for our operations through the high level of expertise our staff possesses.
What motivates Petri in his job are the daily situations, where he feels like he succeeded in supporting the organization, whether it be a mundane daily production task or a more challenging issue. Petri is the honestly helpful and problem-solving type of manager. In the broader perspective, Petri is motivated by reaching company goals, especially related to profitability and customer service indicators. A smiling person, whether an internal or external stakeholder, is the best feedback for Petri.
On his spare time, Petri's batteries are charged around his family and hobbies. Petri is very into motorsports, and when the helmet is on, work matters and the daily hustles are forgotten instantly. Fitting together work, family and hobbies and being able to have a balance between them is vital to do well in all those areas of life. Petri says all good with that!
Are you interested in joining our team? You can check out our open positions here and we are always happy to take open applications in, if you didn't find anything that matches you at the moment!