Petri – respecting the work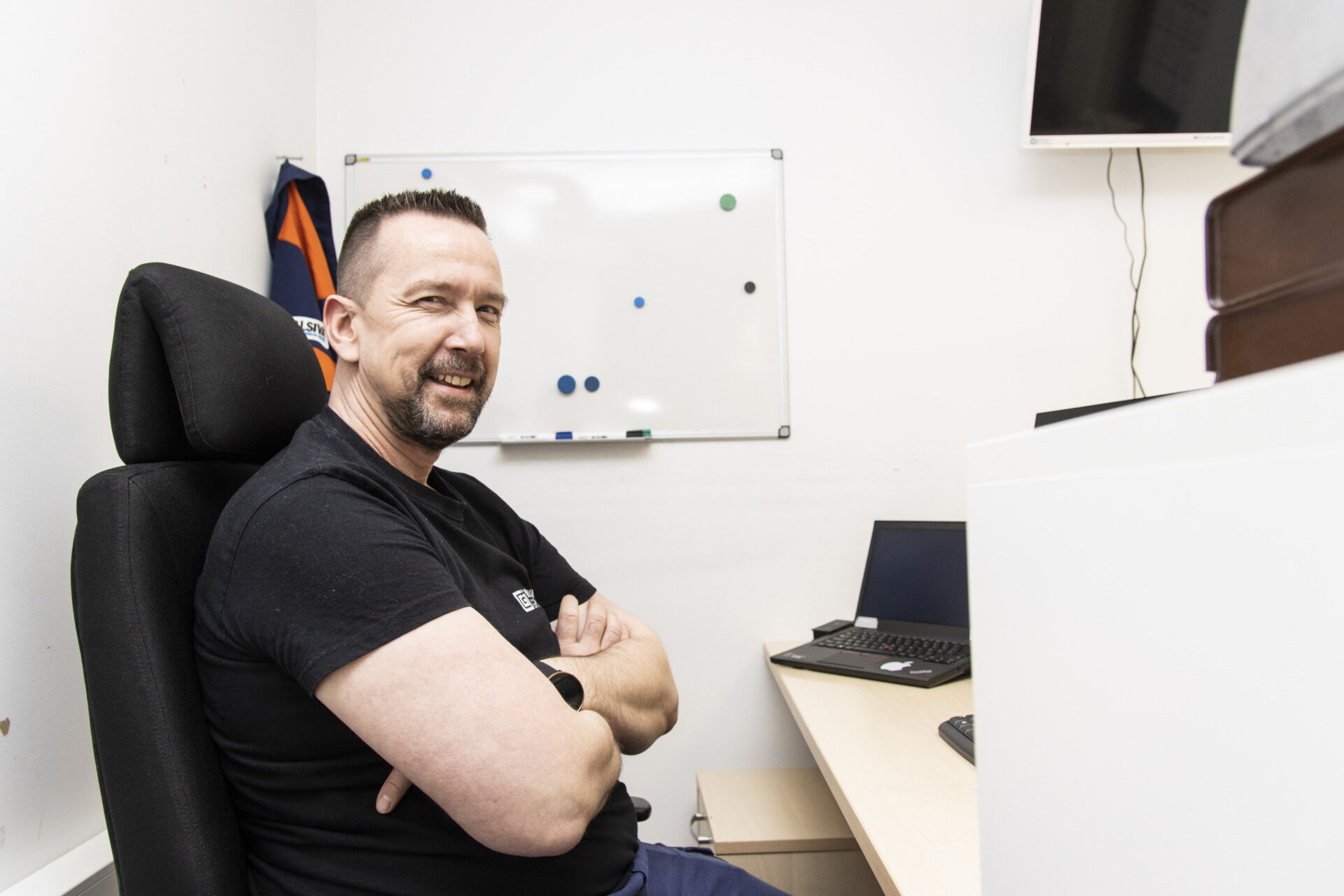 Petri, who has worked at Alsiva for 27 years, has seen many changes in the industry during his career. Petri works as a supervisor in the foundry and likes coming to work! According to his own words, he is a "can-do" type of person and at work he gets to do many projects that keep him busy! The work is diverse and challenging, and Petri especially welcomes working with robots. Petri has advanced nicely in his career, which has kept him committed and with us for a long time.
We asked Petri, how working in a foundry has changed during his career. Petri sees that automation technologies are the biggest trend, and the die-casting machines are more accurate and efficient now. The work has become much smoother in general. As technologies develop, you get to learn new things constantly. Petri sees this as only a positive thing. Your mind stays fresh!
As a supervisor for the foundry, Petri needs to have great interaction skills. Behind Petri, there is a trusted team that overcomes all the challenges that might arise. Petri says it's important to tip the hat to those, who work hard in the production to bring our products to life. He strives to ensure the amenity of his team by listening to them and being present for them for when they need guidance. Petri has decades of experience from working in a foundry, which makes it easier to be a good supervisor. The practical challenges are overcome together as a team!
Work in a die-casting foundry is diverse and interesting. Petri thinks that people might have the wrong image of how the work is nowadays. Petri's regards to anyone considering work in a foundry sound like this:
"Today, industrial manufacturing is so heavily automated, that the physical aspect of foundry work has reduced significantly, and the work is much smoother. You get to do all kinds of cool projects with robots and machines, as well as learn new things every day!"
Join our Talent Community to stay up to date about our new career openings and news!