Seppo – daily life of a CEO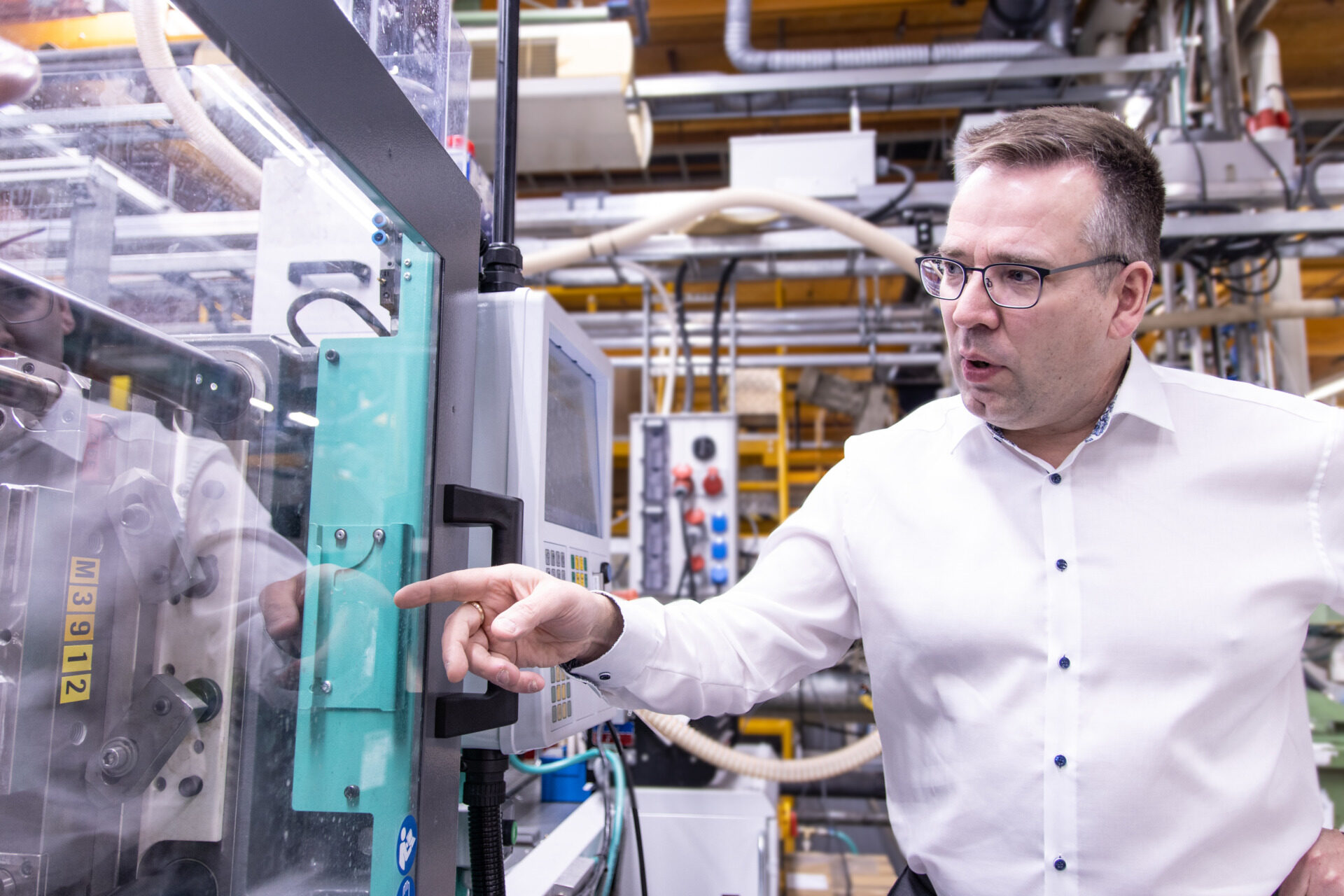 Leadership based on his own example is important for Seppo, who has been the chief executive officer of Valukumpu for almost 20 years. Seppo's career at the company started in 1997, when he was the quality manager. After a few years in the service of another company, Seppo got a phone call with the invitation to run Valukumpu. He has a Master's degree in electrical engineering, with studies in industrial engineering and management. The after mentioned has helped him along the way in the plastics industry a bit more, he laughs.
The daily life of a CEO consists of running the operative functions of the company. Like our staff often says, no day is like another. Seppo is often found in the production and his extensive practical experience is highlighted in the role. According to himself, the most important part of his role is to observe the places and situations, where his help is needed. Especially seeing new products come to life with the problem-solving related to the process is very rewarding for Seppo. The CEO does not just sit in the office and run the operations. An important part of the role is to approach things in practice and to collaborate with the whole staff. Despite the amount of responsibility, he feels that work matters are rarely on his mind during his own time.
The organizational structure of Valukumpu is very flat and the atmosphere of collaboration is important on a daily basis, Seppo tells us. The values that define running the organization are objectivity, equality and fairness. To improve the expertise of every staff member, training strategies have always been in place and the size of the organization enables internal training with a very fast schedule. Different vocational degrees are possible to carry out in a practical matter among the work, collaborating with different educational organizations. As technologies develop, agility and the expertise of the staff are highlighted. Seppo finds continuous development very important and says that his personality requires constant change. Change must happen, and through extensive practical expertise the need for them is easier to spot.
Added value is always brought to the customer through the values of the company, Seppo tells us. Quickness, reliability, and a broad selection of technologies both at group and company level are excellent value points in a quickly changing world. The strong synergy of the group and the combination of technologies offers our partners flexibility and stable collaboration, with 50 years of experience.