Tia – positive change of career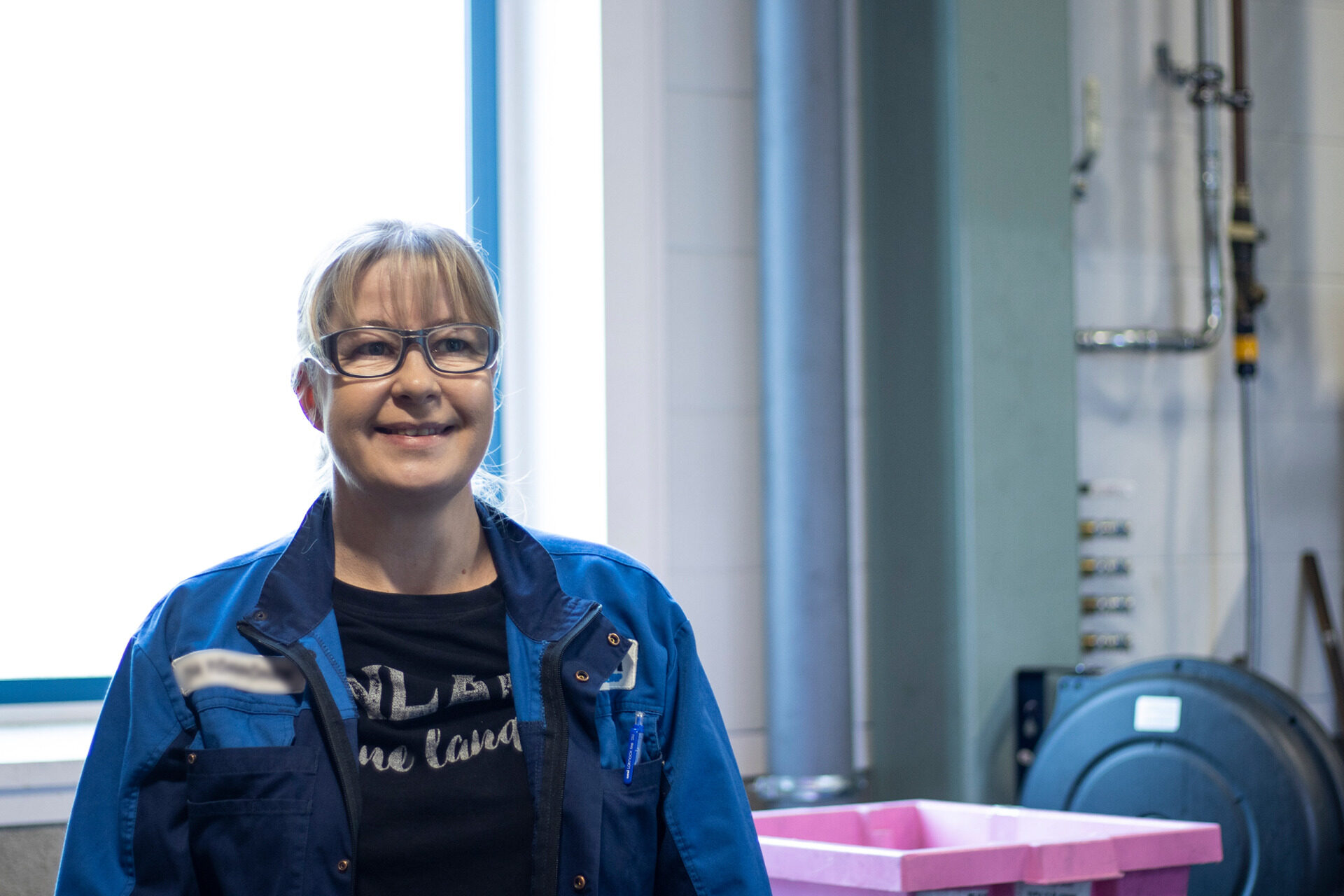 Tia started in the team of Alsiva a bit more than year ago. She moved to the metalworking industry from the healthcare industry. Before her career in the healthcare industry, she worked at Perlos, from where she still has names and terms in her memory. The experience from manufacturing-related tasks from Perlos has made it easier to transfer into a new environment.
Tia works in the machining team at Alsiva. The work is carried out in shifts, and Tia says it suits her well. She likes to listen to the radio, podcasts, music, and her own thoughts while being productive at work.
Tia ended up doing a career change mostly because of the tiring nature of her previous job. It was very challenging to recover from the shifts. When comparing her current job with the previous one, she said her job now is the complete opposite in a positive way!
We asked Tia, if she had any preconceptions about the metalworking industry. She told us that at first, she was slightly nervous about transferring to a male-dominated industry with no technical experience. Tia tells us that she has been received extremely well, breaking the misconception! Her numerous questions are received with patience, and she says that she has learned so much. Every time she has a question, things are taught to her properly and carefully. So, our onboarding and training is constant and high-quality!
As an employee, Tia describes herself as open-minded and goal oriented. She learns new things with excitement and knows how to motivate herself if challenges arise! Tia says that the machining team is motivating as well, the team gets along great and she feels like a part of it.
More career stories in our Knowledge Hub!