Team stories from the Group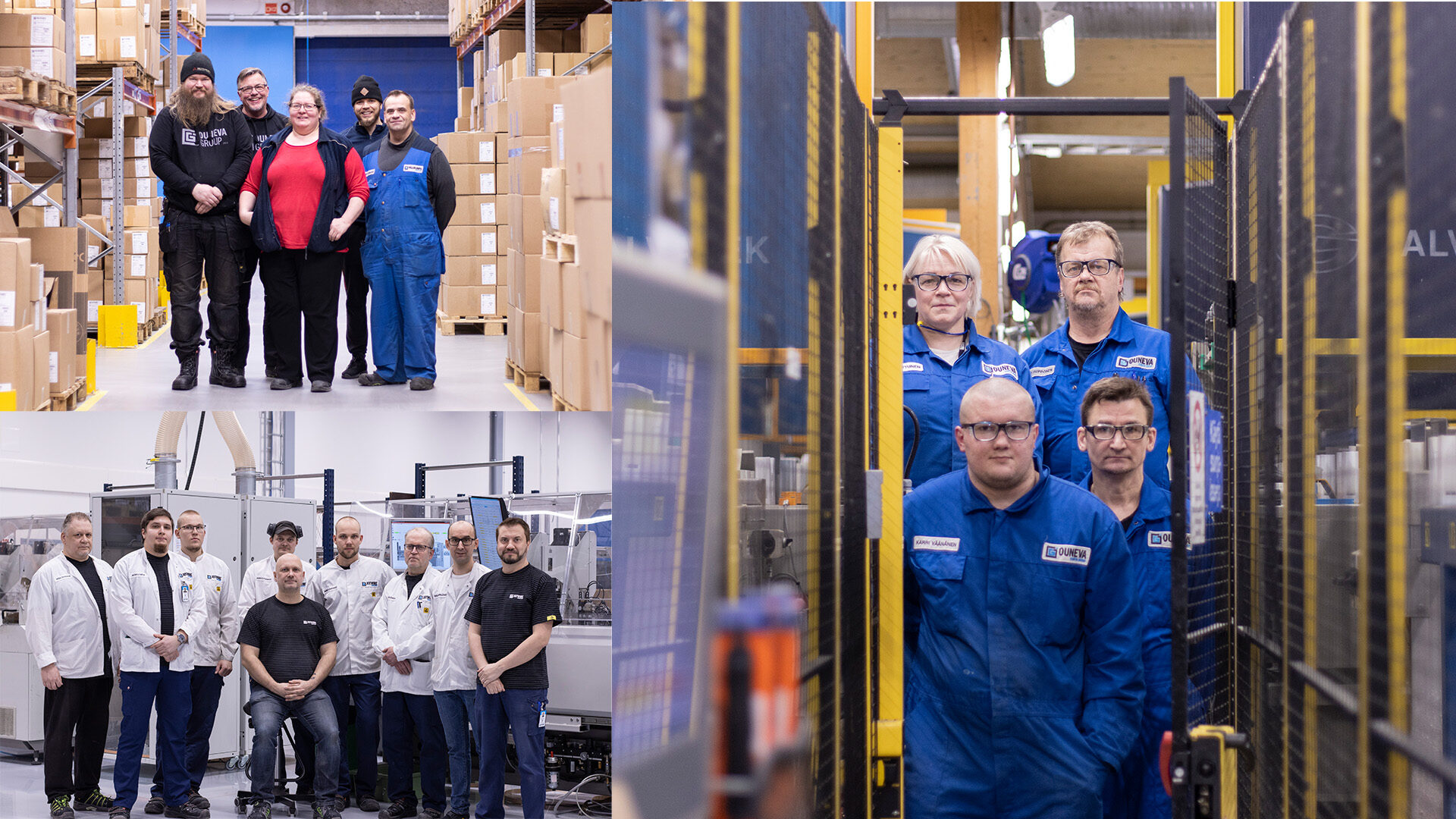 Ouneva Group employs more than 700 people. Daily operations are carried our working together in different kinds of teams. Smooth working days are ensured by efficient processes, but more importantly by a good working atmosphere and team spirit. We had a chat with three teams, that work closely together, sharing the highs and lows of life. You can read more on their thoughts below!
Logistics and warehousing team at Valukumpu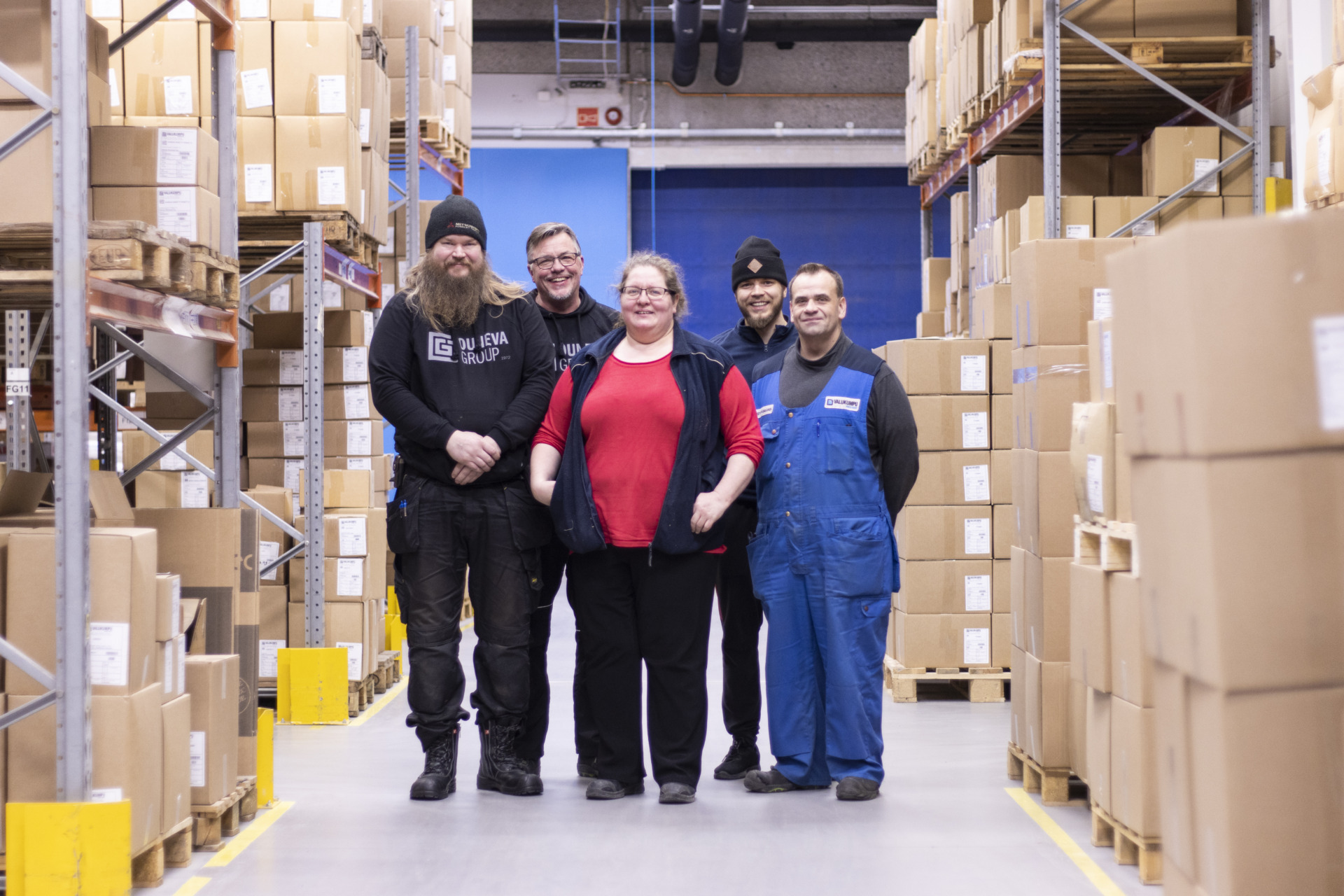 "We have practically raised our kids together with the team members, we have been working together for so long. We have learned to know each other very well, and you already know who is coming and with what intentions for the day when someone opens the door. Here we share the joys and sorrows of life, and every week we have some sort of comedy special going on here. There was one time we were digging our glasses of one of our teammate from the waste press and once we did the snow work of one warehouse, that felt like a true win after clearing two metres of snow! We trust each other, there is no need to wonder if the others will take care of their tasks or not. Sometimes we get together on our spare time as well. For us, it's truly a source of pride that the logistics drivers think that we are one of the most efficient and friendly houses in Joensuu. We really pay attention to others; it doesn't matter if you work with us or not. Our team is dedicated, flexible and independent."
Electroplating line team at Ouneva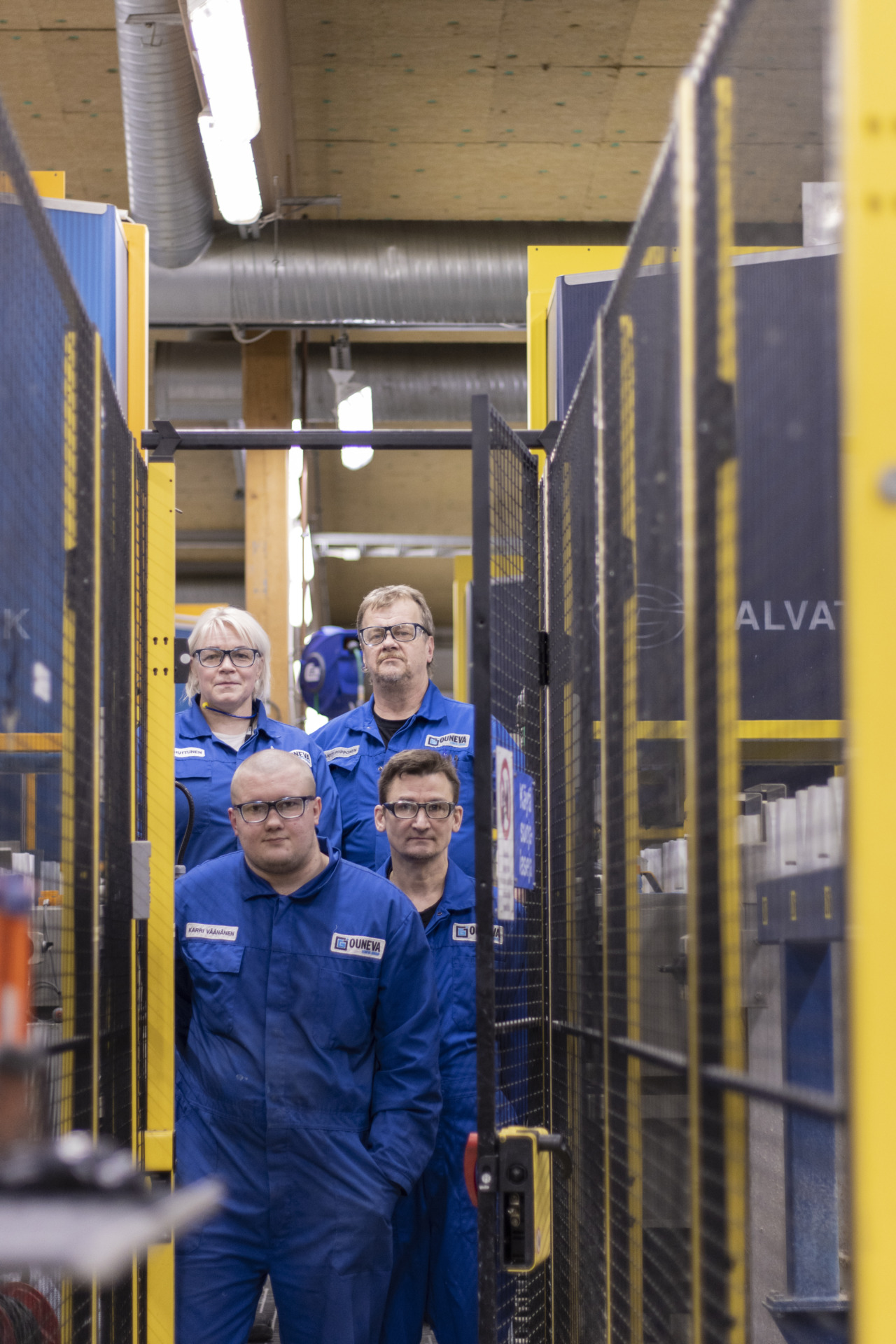 "We always say that we have the best team in the world! We have great humour, honesty and openness in the team. For us, the most important thing that ensures high-quality work is that we trust each other completely. We run the electroplating line independently, so for us it is very important that our communication and cooperation are good. And because of that trust, we can openly discuss anything related to work, figure our shifts and all that by ourselves. And we openly talk about other things in addition to work, we are all people here. Stuff happens in life, and we all support each other in times of need. Our personal chemistries are great! There is a good balance between experts with more than a decade of experience and newcomers, so we have all the keys to working in a high-quality manner and to figuring out solutions to challenges, together. Our team is strong, relaxed and unified."
Wire cutting team at Jotwire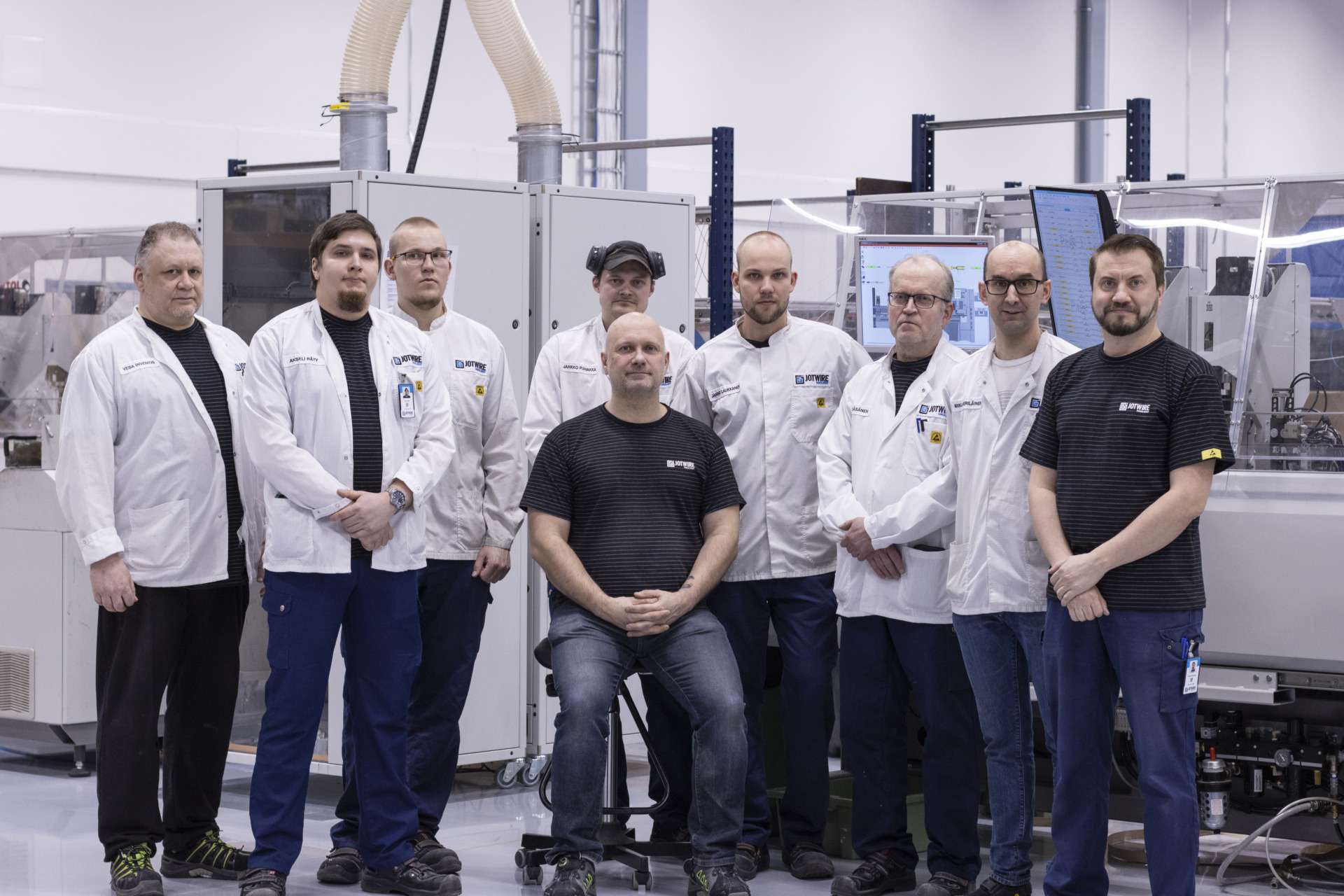 "Our team has a great 'can-do-attitude'. Our work together goes quite smoothly, we are similar people personality-wise. We communicate well with each other, and we have improved the utilization rates of our machines significantly by putting our heads together and improving things. For us, it's important that we all like our jobs and that it's nice to come to work. We have a good balance between long-time experts and new people, so we come up with fresh solutions, but work carefully and in the correct way. Our team is independent and self-initiated."
Did you get interested in working in our awesome teams in the manufacturing industry? You can check our open positions at our Careers site!