Aira – diverse tasks in a motivating environment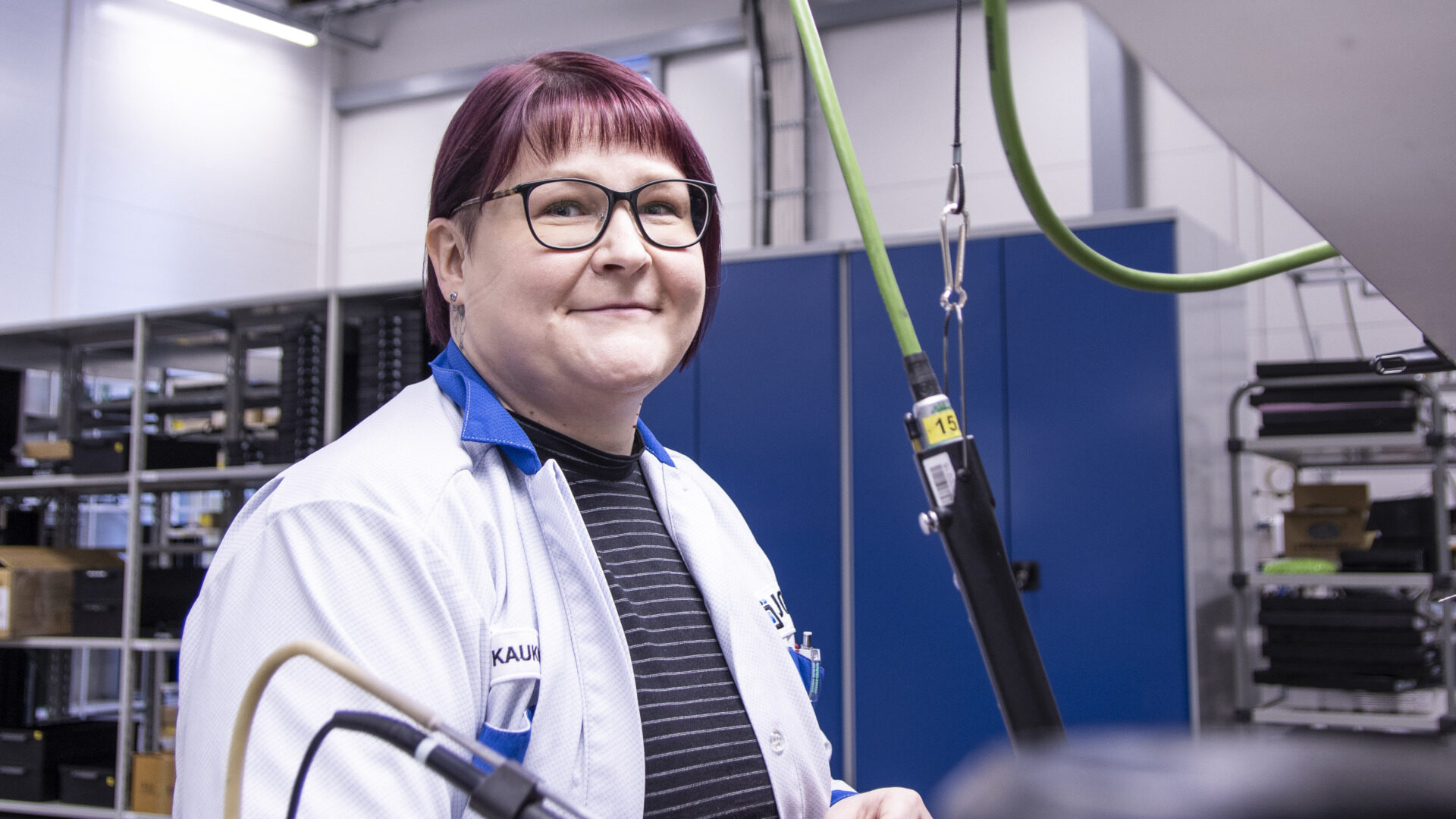 What are the motivating factors in manufacturing state-of-the art electronics? Here we have Aira, who works at our electronics assembly department. She is also the occupational health and safety representative at Jotwire. Aira has been with us for 8 years, almost to date when we had a chat!
One of the characteristics of assembling electronics is the meticulous handwork, and Aira's job contains a lot of that. Aira tells us that she is a crafty person, so the work she does is meaningful for her. The working community surrounding her is motivating, which Aira finds very important! She also appreciates the diversity in her tasks.
Aira is very happy to be included in the valuable work in health and safety, and she praises Mika Merilänen, who is constantly working towards a safer working environment. As a person doing practical tasks, Aira has great opportunities to influence the safety matters of everyday working life, since she is dealing with them every day. We find this very important, whilst also diversifying the role quite a lot. When she's not at work, Aira spends time with her family and takes time to herself with a good book, recharging for new challenges!
You can become a part of Aira's motivating community by checking out our open positions on our brand-new careers-page! The page is still only in Finnish, but we are working hard behind the scenes to get you the important info in English!