Our facilities in Joensuu and Tuupovaara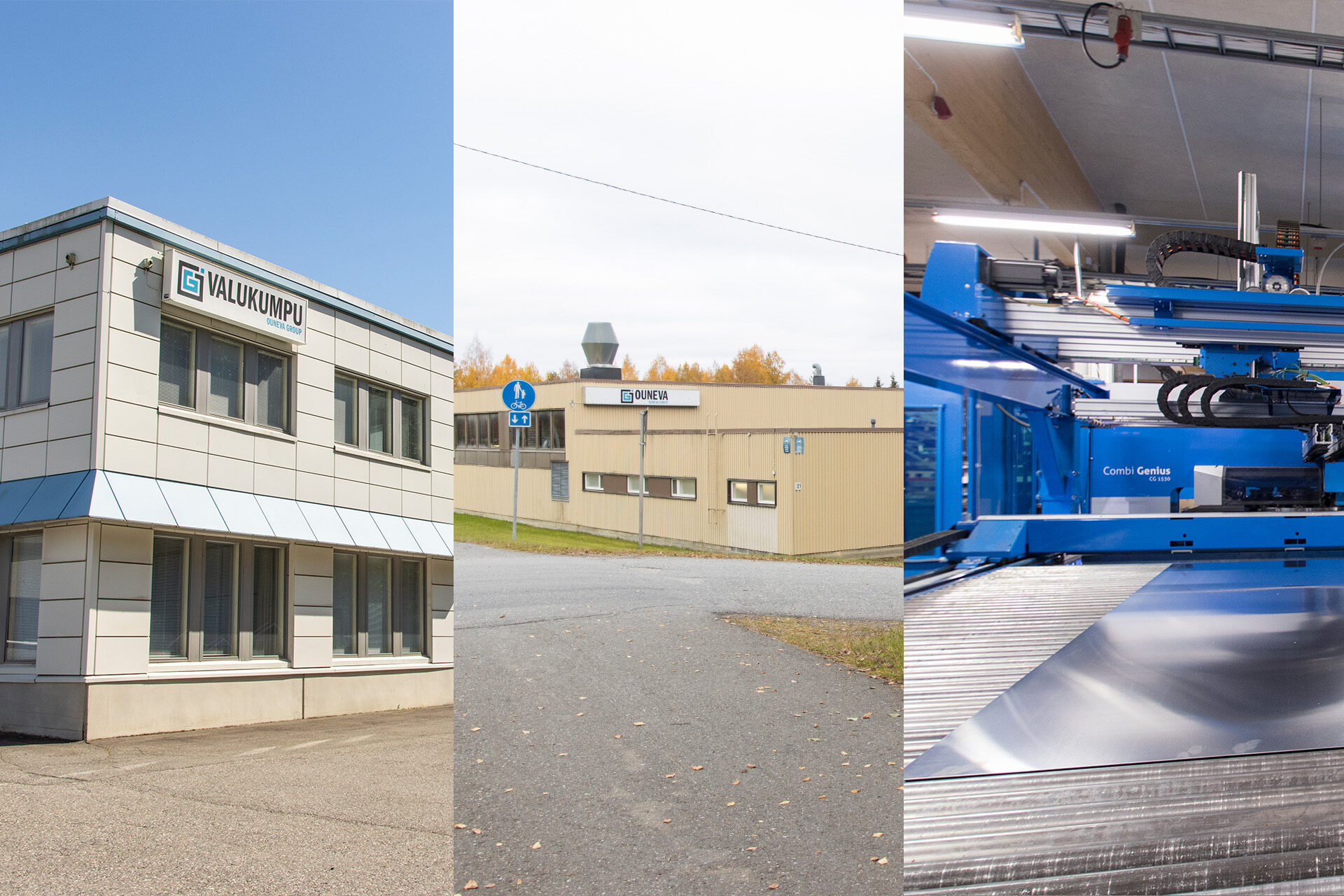 You can get familiar with our facilities in Lehmo here. Let's take a short round in our facilities in Tuupovaara and Joensuu!
Facilities in Tuupovaara
The connector factory of Ouneva in Tuupovaara has been in the use of the company already from the 80's. The facilities have been expanded and renewed according to our needs. The factory withholds a substantial amount of cutting-edge technology from automation solutions to machining and automated surface treatments. The office spaces are light and clean.
Ouneva is located in the village of Tuupovaara, around 45 minutes from Joensuu. The facilities are in two buildings. Nicknamed the "upper house" and "lower house", the buildings deliver high-quality connector solutions all over the world. The atmosphere at Ouneva is great, and work gets carried out together in close-knitted teams. Daily coffee breaks are important rituals for our staff. Our guests are received by our team in the lobby, consisting of Anastasia, Henna and Anu.
In our production, we have invested in state-of-the-art technology in all of our stages. Our efficient production machinery increases the occupational health and safety, as well as the wellbeing of our staff. New technology also keeps our staff stimulated with new things to learn every day!
Vilvanen is the nickname for our sheet metal factory. It comes from its location in the Vilvanen business area in Kovero. The factory recently had an expansion, that brought us new production and office space.
Manufacturing sheet metal products requires large machines and lots of space. Our machinery is modern and equipped with automation solutions. Occupational safety is the most important thing in our factory. The new spaces brought by the expansion are cozy and safe, without forgetting good lighting and its importance.
Our professionals in sheet metal work are welders, assemblers, automation experts and experts in sheet metal machinery.
Facilities in Joensuu
Valukumpu is located within a cycling distance from the city centre of Joensuu. The factory carries lots of history inside it, since it was previously used by Perlos. The factory is large, and there are lots of office spaces all around the building for different departments.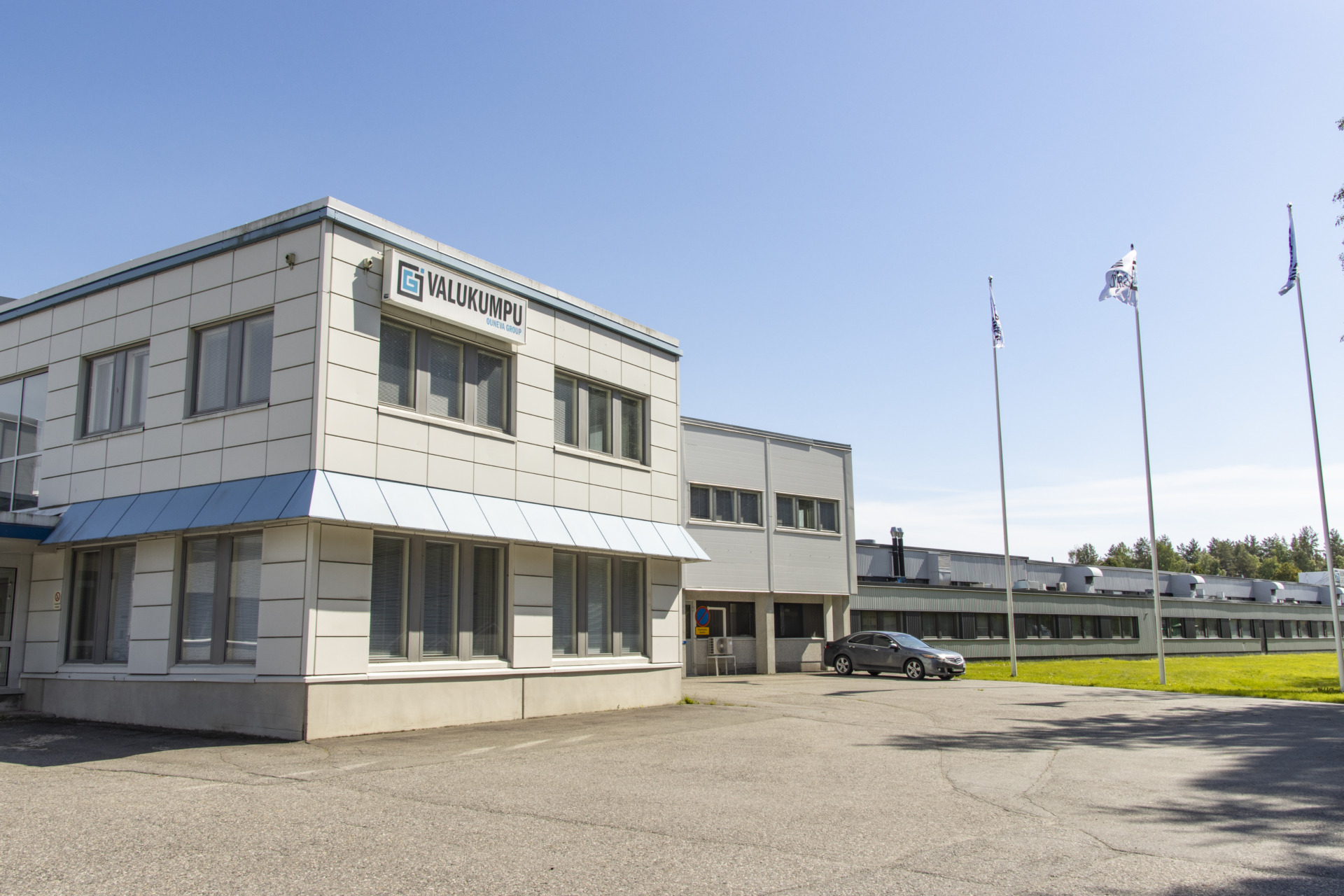 Requirements for our production equipment have been paid special attention to in our production. We have also implemented quite a few projects related to the energy efficiency of our facilities. We recently invested in a waste heat collection system, that enables us to circulate previously wasted heat back into the use of the building. In addition, our modern machinery is more energy-efficient than the previous generation machines!
We employ mould set up technicians, quality controllers and mould maintenance experts. We also have our own assembly specialists, and in addition to that, Valukumpu is the home base for our automation department.
At Valukumpu, a good working community is very important as well, and the coffee breaks together can be heard all the way to the offices upstairs! The negotiation rooms are sleek and open, and they host even the longer meetings with no problems.
All in all, the facilities of Ouneva Group cover ten factories in Finland and in Estonia. Our operations cannot run smoothly without our high-quality facilities, that serve our staff and the specific requirements of our production. We have around 100 robot colleagues and around 710 staff members. Our strong attitude, and our broad expertise in our technologies can be seen in our everyday operations.
More stories from the Group can be found in our Knowledge Hub! You can get in touch with us through our form.