Quality management in our Group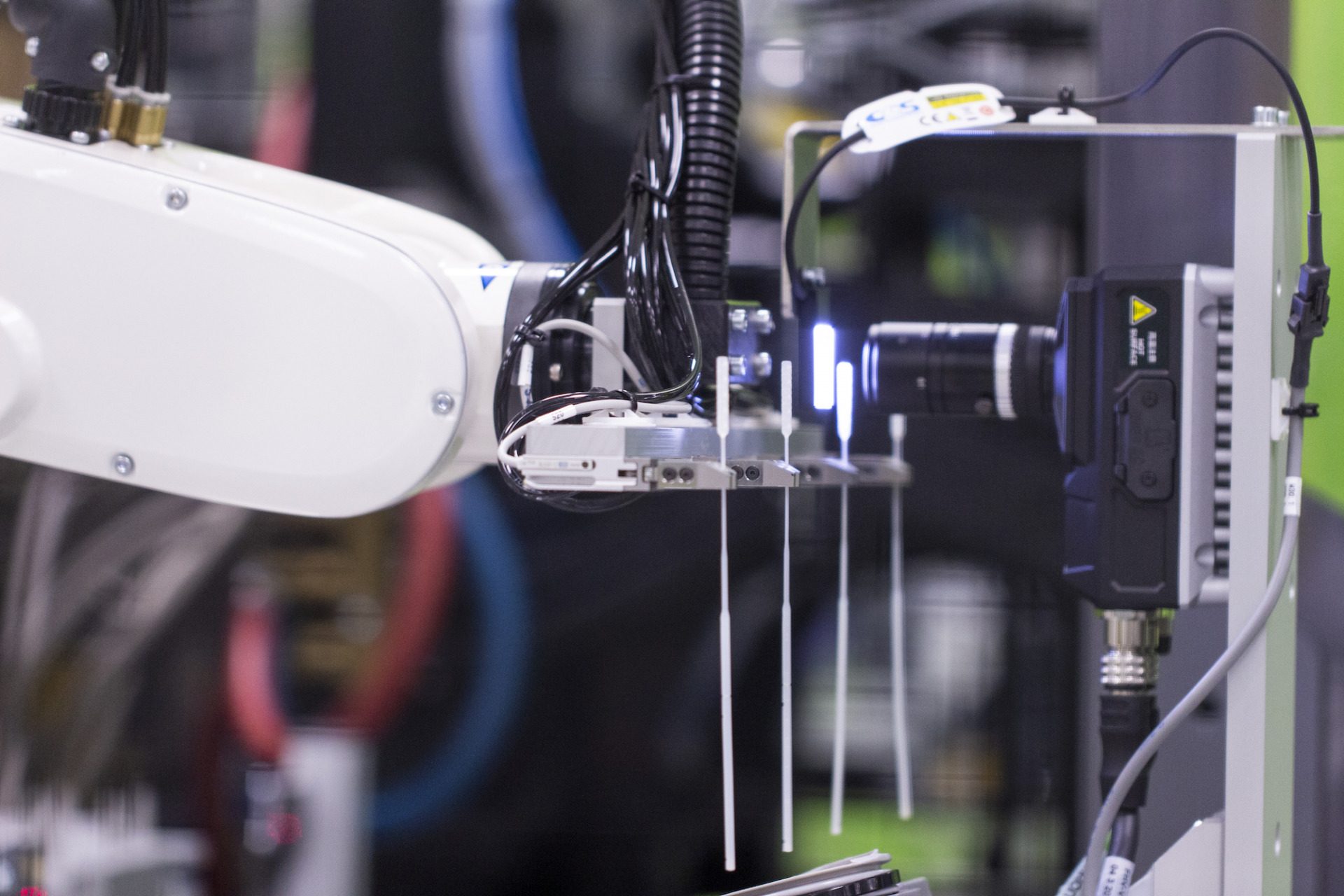 What is quality management, what does it mean and how do we do it at Ouneva Group? We will take a look into different quality assurance and management methods in our companies, and tell you more about how quality assurance works in our house. We will also shed a light on why quality assurance is one of the most important steps in our production chain.
What does quality management mean?
Quality management is used as an umbrella term in this article. It covers both quality assurance and quality inspection. When we talk about quality inspection, we mainly talk about the routine functions and steps in the production chain. These functions can be integrated measurement devices, automated machine vision units or simply just visual inspection, for example. Quality assurance in Ouneva Group happens through certified processes and it covers different good practices, protocols, and modes of operation. The high level of quality management is the starting point of our operations, and our committed staff takes a lot of responsibility in the quality of their work.
Some of our methods for quality inspection
Different methods for quality inspection in our group are very comprehensive. The high level of automation throughout the whole group guarantees excellent quality of products, in the most efficient way possible. Quality inspection is also done visually, and as random sampling. In inbound logistics, routine sampling is done to the incoming components to avoid any surprises later on in the production chain. Documentation is an important part of quality monitoring and for that reason, it has been developed rigorously in our group.
Automation cells are found with a machine vision unit, more often than not! The unit inspects either every single product, 100% through, or certain batch-specific products. Uniform quality is a great advantage in mass production, and we utilise the expertise of our automation team a lot in this area.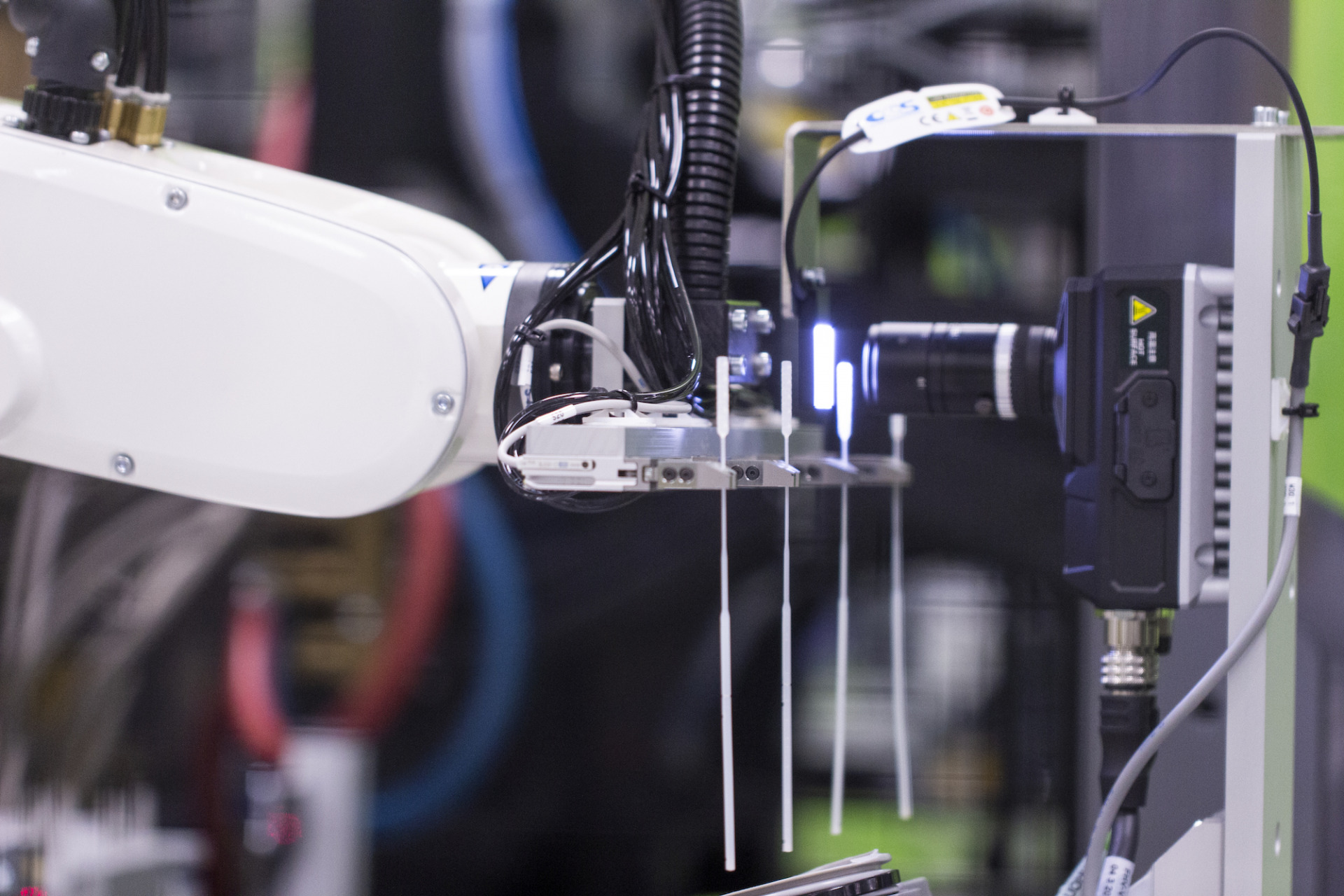 Different types of tactile scanning and measuring are used to ensure the product matches the requirements physically. Our technologies include 3D-scanning and coordinate measuring and the machinery we have is top of the industry.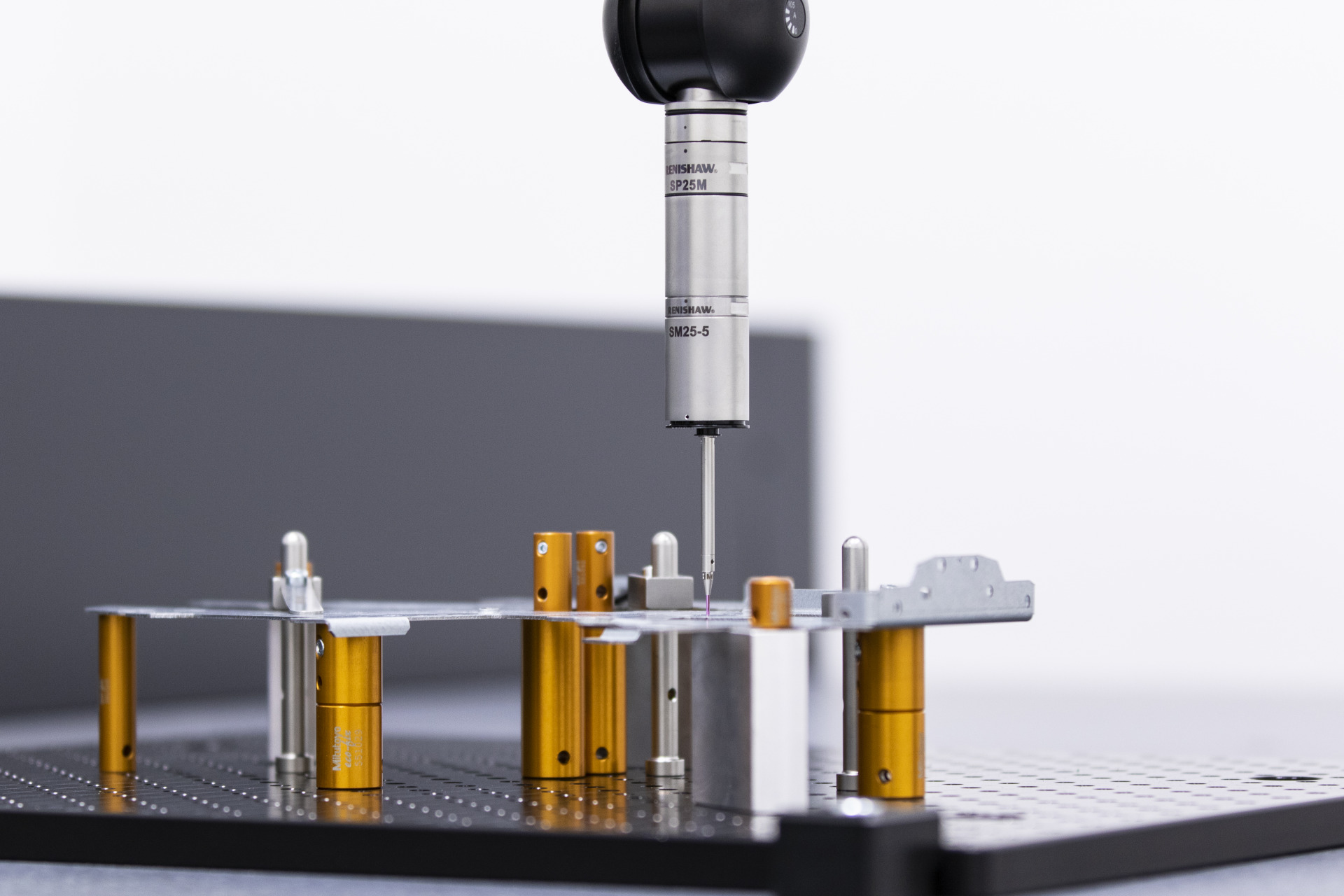 Optical inspection can be done for precision injection moulded products, just to name one. In the case of optical inspection, the measuring equipment and different requirements for the space have been paid close attention to. Our clean room production spaces have their own optical inspection machinery, which means that the requirements for medical device production are naturally fulfilled through the whole process.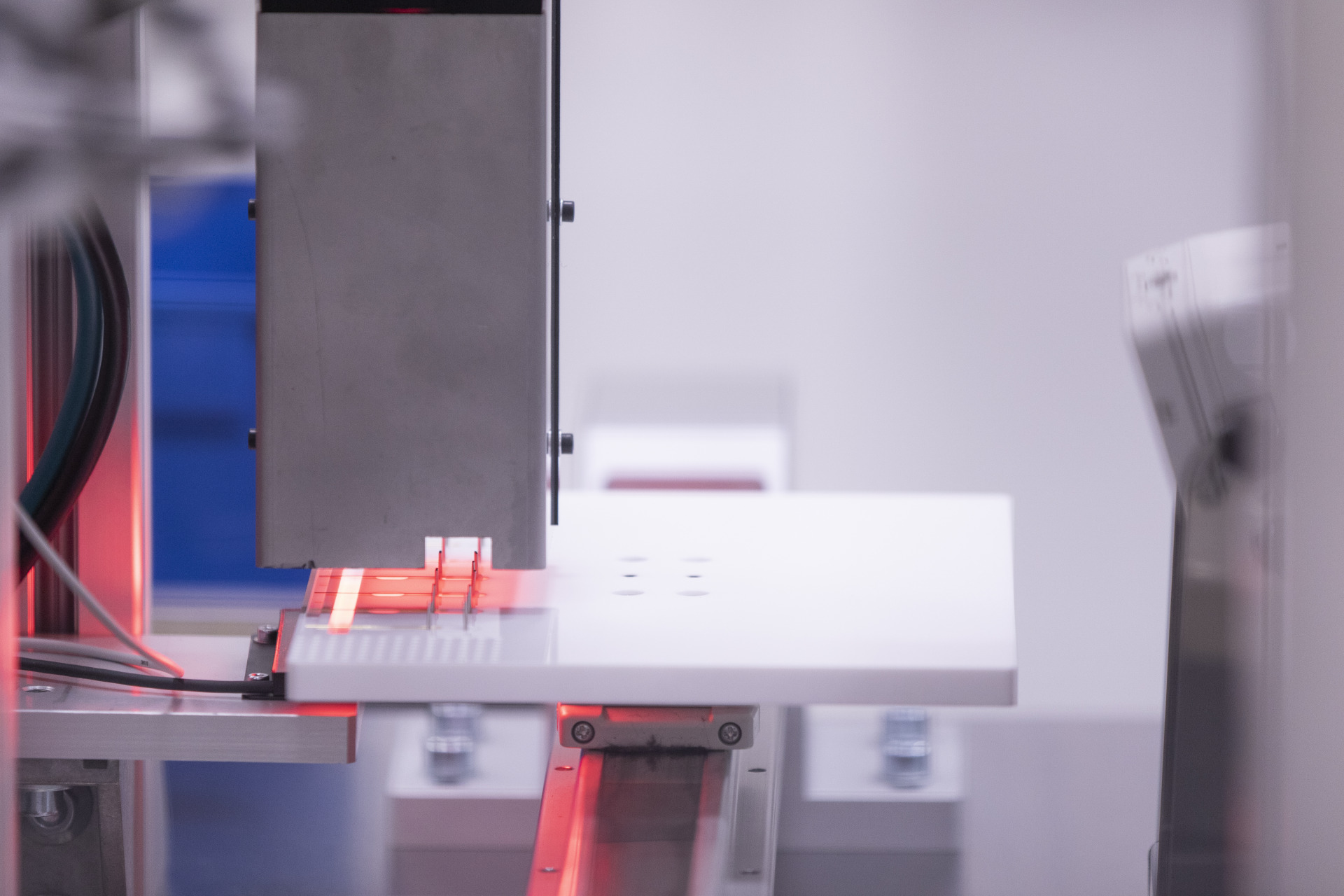 In the production space for electronics, we have an automatic solder paste inspection machine and automated optical inspection integrated into the SMT line. The automated technologies are an efficient way of ensuring the quality of soldering and mounting for precise electronics products, that often have high product requirements.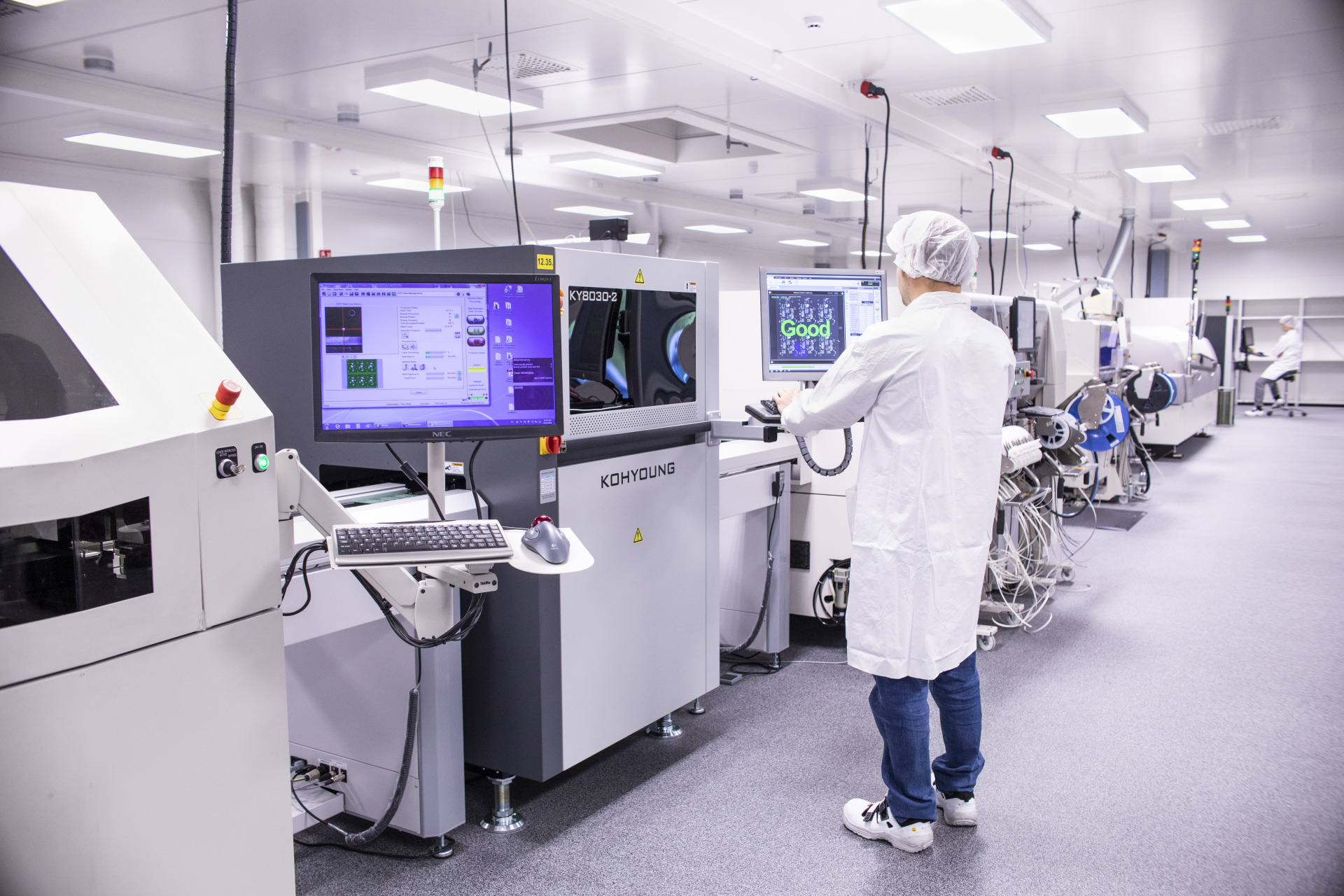 Different testing methods are also a part of our quality inspection methods. Testing is mainly done for electronics and electrical systems. Testing can be either electrical or functional, or even both. The testing reports can be customised according to the needs of the customer, and the importance of proper documentation is highlighted especially with this method. Different kinds of resistor measurements, low-power electrical tests, programming and functional testing are done in our production, and they are an integral part of the quality inspection process for electronics and electrical systems.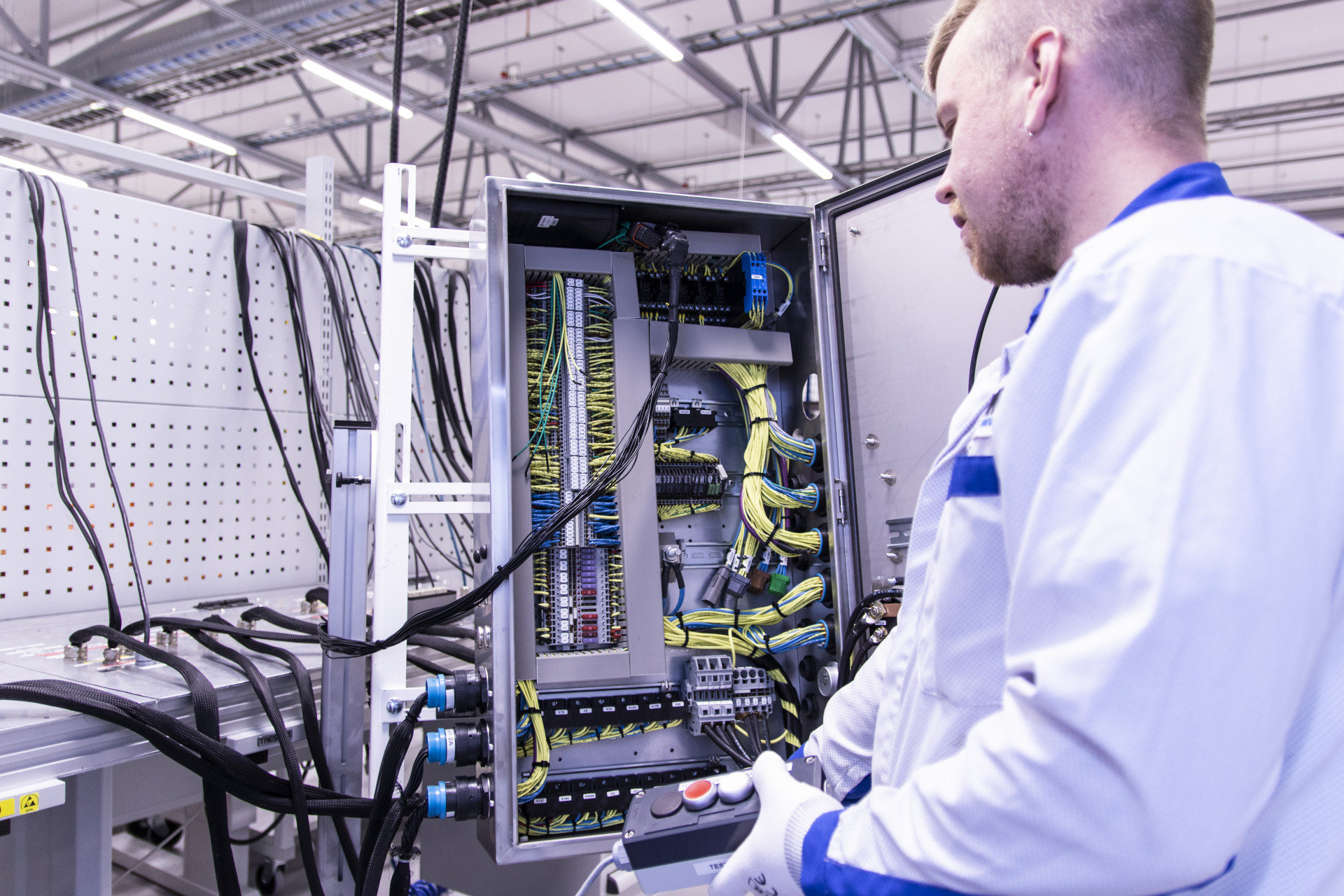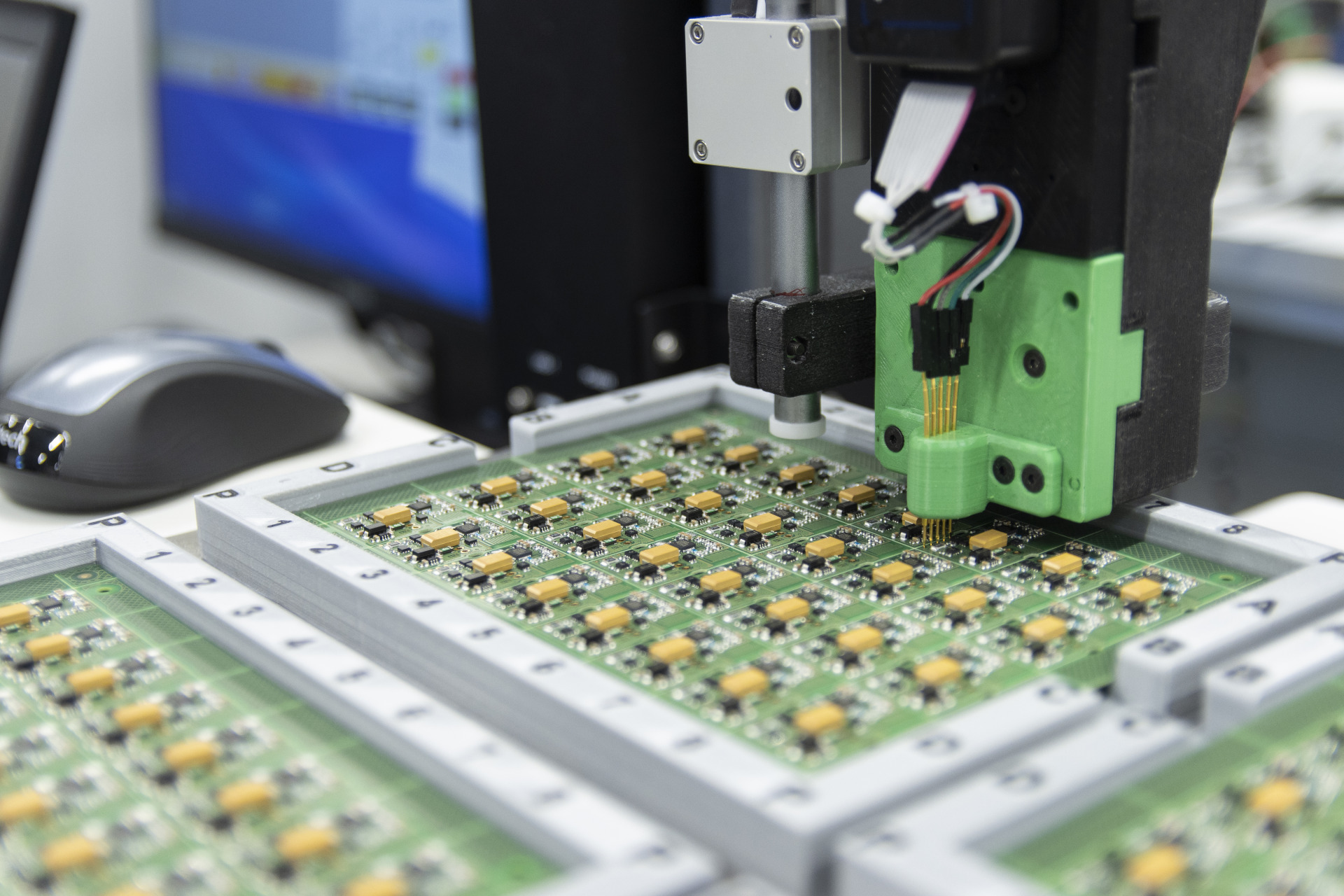 Wire crimp pull tests are done for our wire harness products. They are an important step in the quality inspection, and they are mostly done through automation solutions. Our wire harness products are designed to endure any weather, extreme conditions, and rough use, which means that the testing must support the usage environment and manner of the end product. The wire crimp pull tests are so exact, that if for example even one strand of wire is not perfectly crimped into the connector, the product will not pass the test. This ensures the best quality. The harness manufacturing machines perform the wire crimp pull tests in addition to the cutting and crimping. The machines have a high level of automation, which can be seen as increased production efficiency. The machines monitor cut lengths, the success and powers of the crimping and perform the pull tests. Different pull tests are done manually for our own connector products as well. We do some testing in-house, and for certification the testing is done in an accredited testing laboratory.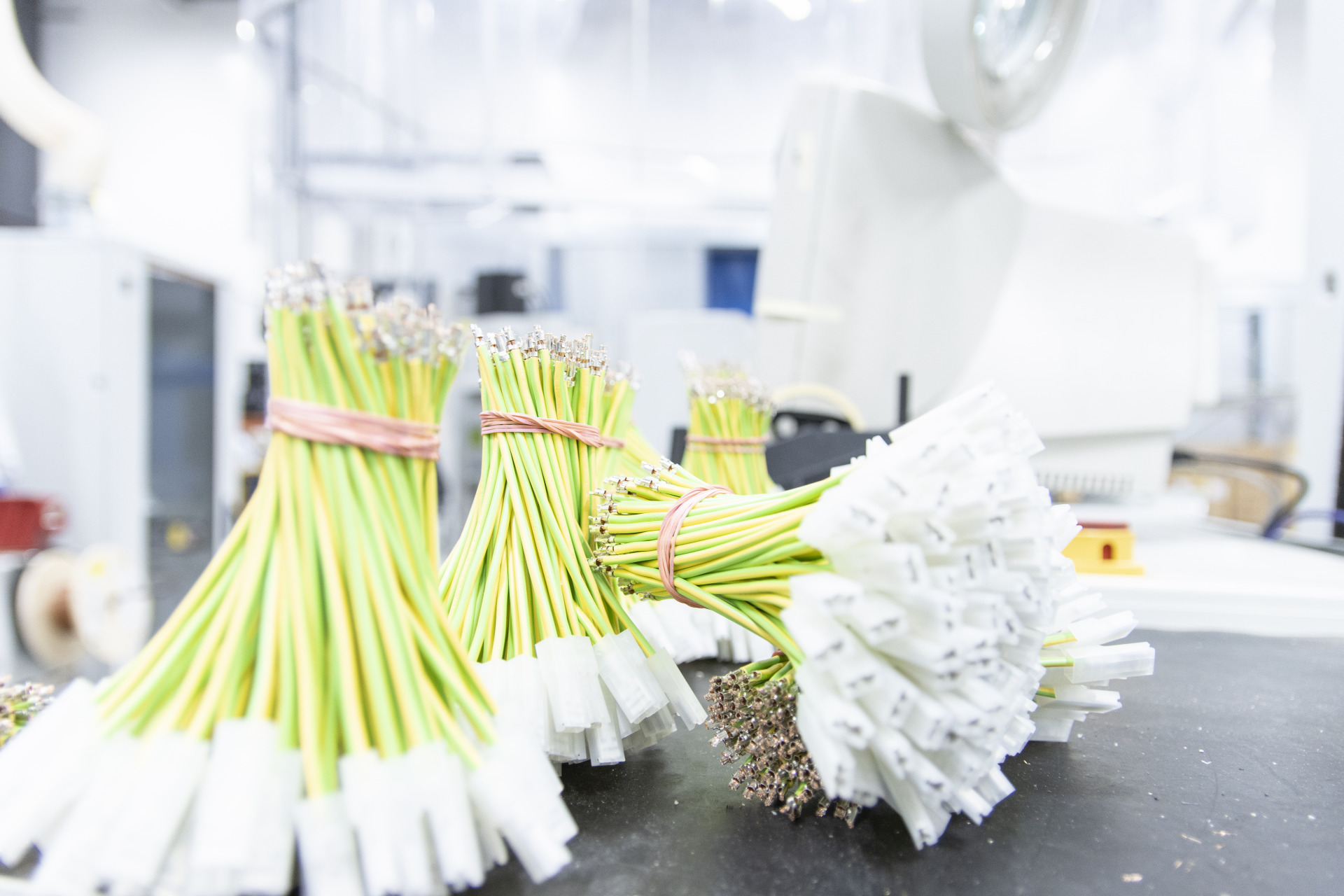 X-ray inspection is done mostly for electronics components in the Group. Checking the soldering quality throughout the product is important. The x-ray inspection machinery is in the controlled production space, which means that the quality inspection is done in the most efficient way, while adhering to the requirements of clean room production. X-ray inspection is also a part of our electroplating process. The x-ray is used to inspect the thickness and overall quality of the plating.
Get familiar with our quality management methods also on video:

The management system and the company-specific quality handbooks create the base for our philosophy of quality assurance. The management system can be seen in our daily operations, it hasn't been written just for the sake of certification. Our values regarding high quality guide our operations, and they act as the base for our management system.The values of continuous development are directly seen as high-quality products and processes. A big part of our quality performance comes through the commitment of our staff, who take a lot of responsibility of quality matters. In every production stage, our experienced staff takes responsibility of the high-quality implementation of their work. Our staff are always committed to our principles for our operations.
Certification is a part of our business by default. All our companies operate according to ISO 9001:2015, at a minimum. To protect our environment, we have certified all our companies with the ISO 14001:2015 certificate. We have put lots of effort into our production spaces and machinery to have the best possible energy efficiency to reduce our environmental impact. In addition to these certificates, some of our companies have certified the management system with ISO 45001:2018 for occupational health and safety. This certificate ensures that occupational safety is being developed non-stop in our factory environments. All of our companies will operate according to this certificate in the future. The good health and safety of our staff are important to us, since our makers are what make us who we are! A perfect example of our continuous work is the accident-free year at Jotwire, which the rigorous work from our staff enabled. For manufacturing medical devices, the ISO 13485 certificate guarantees that the production processes comply with the challenging requirements of the industry.
The quality departments at Ouneva Group are working towards the same goal. Collaboration is frequent, both through internal audits as well as daily communication. Internal audits are conducted in the Group on a yearly basis. The purpose of the audits is to share good practices and to guide and advice other units with quality and environmental aspects. Constant communication between the different means quick problem-solving and customized development projects for the customer related to quality issues. Especially for system delivery customers, the group-wide collaboration means that the needs and requirements of the customer are as clear as they can be for all of the units taking part in their deliveries.
The premium quality of our products, production and the expertise of our staff are the foundation for our operations. For this article, we interviewed the quality managers of our companies.
Contact us regarding your contract manufacturing needs, we are more than happy to assist you!